A peek into what makes us tick, along with some behind the scenes of happenings in our Studio and everyday life. Crystals, Essential Oil Blends, Children, Animals, Music and Love. Just Good Mojo and we love it!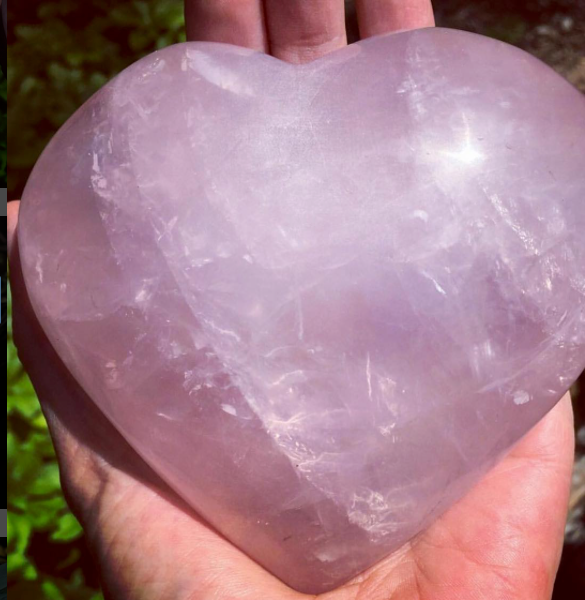 A pillow-like polished Rose Quartz Heart, bigger than my hand 💜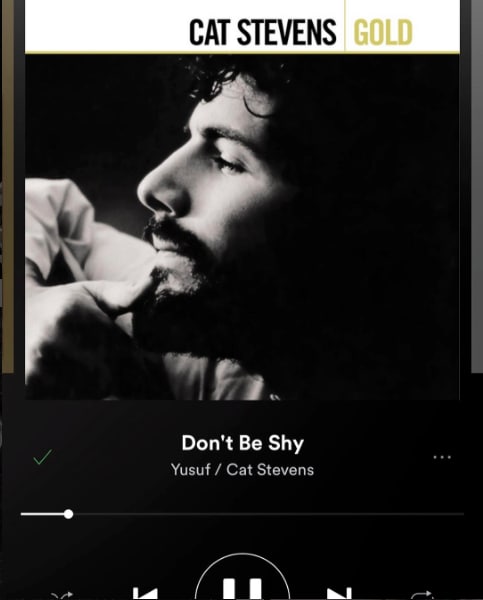 There is never a time when music is not playing in the background. Music IS Love ❤️ 🎶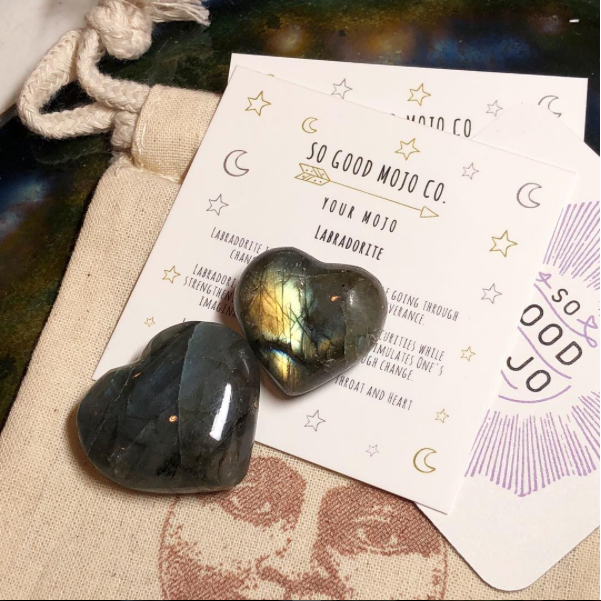 Two mini Labradorite Hearts ready for shipping to their new home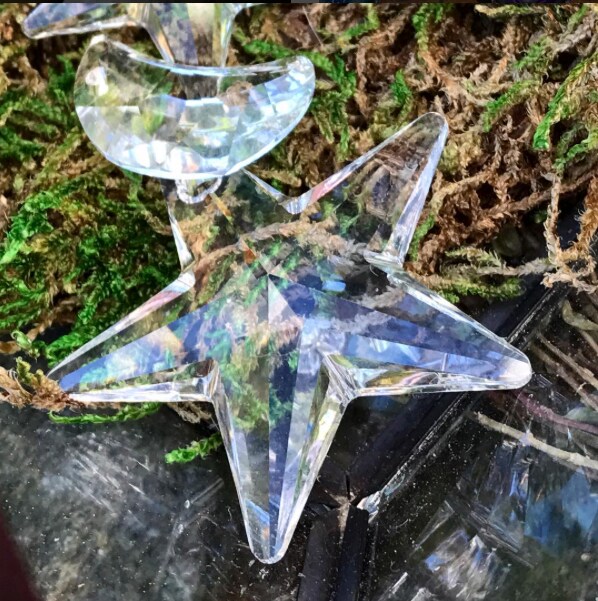 Swarovski Crystal Stars & Moons leftover after a photoshoot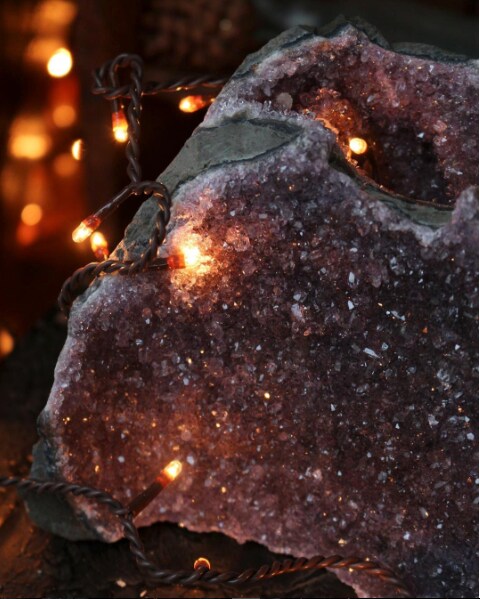 A favorite Black Amethyst Geode strung with mini lights... Now sold, regretting letting this piece go. The new owner loves it ~ that makes us happy 😊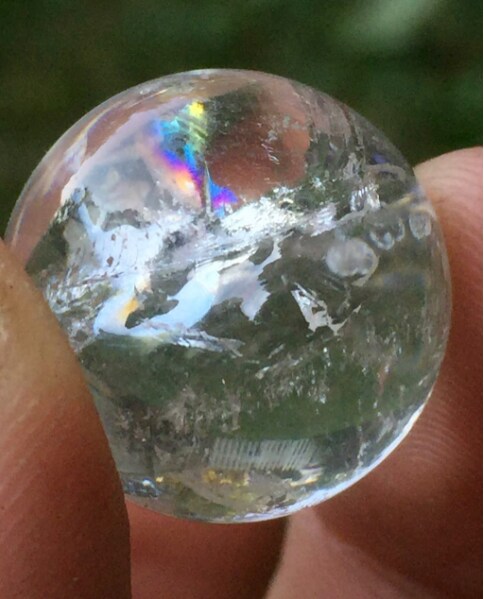 A tiny Clear Quartz Crystal Magic Crystal Ball ~ filled with rainbows, mojo and the unknown 💫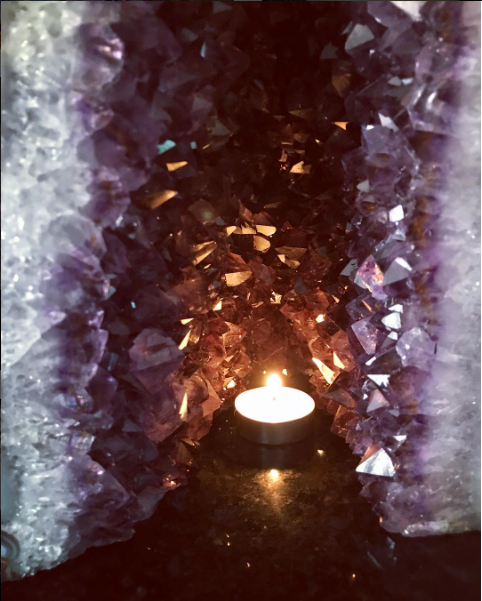 An Amethyst Cathedral with a tiny beeswax candle.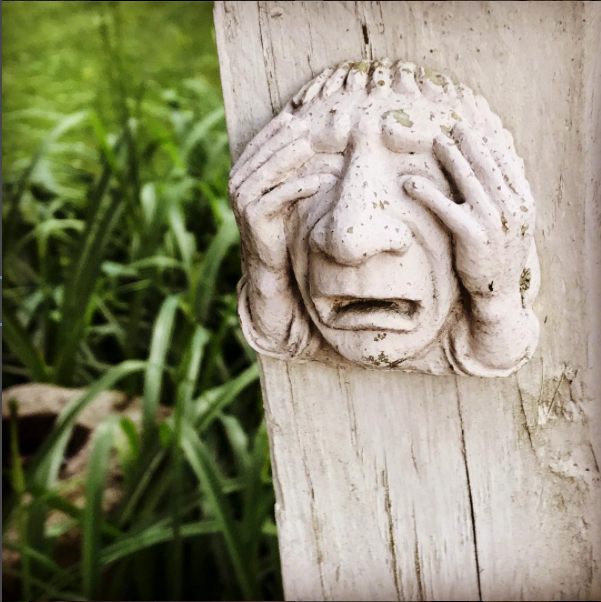 "The Misery" ~ a special find during a trip to Oxfordshire, England 🇬🇧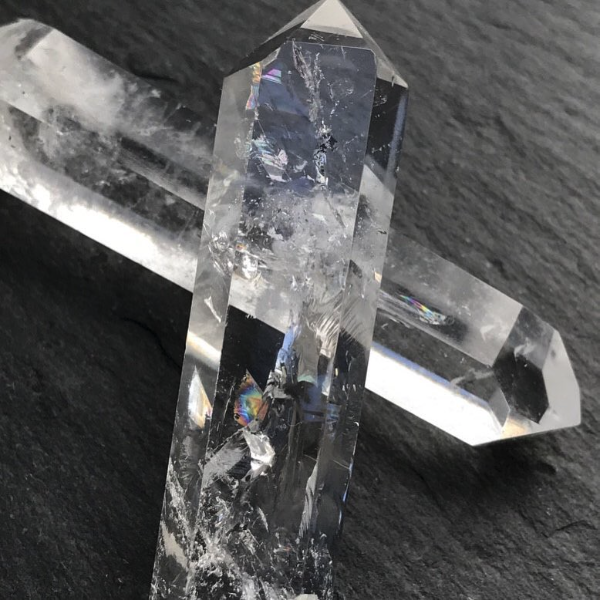 Clear as glass... Rainbow filled double-terminated Clear Quartz points 🌈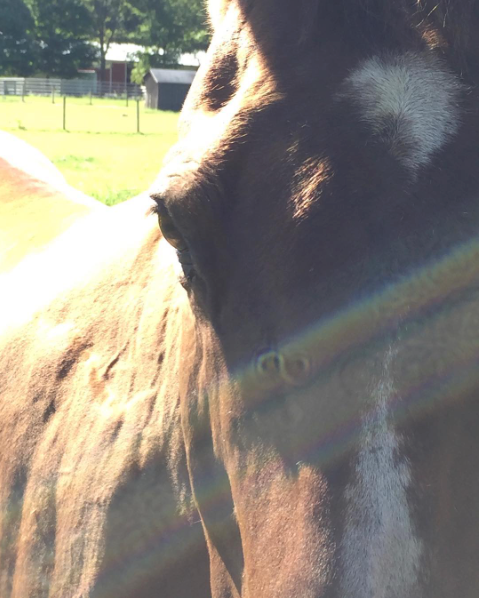 My 1200 pound American Quarter Horse, Lauro, with a mysterious Infinity Sign on his snip which can be seen through the rainbow-y sunrays 🌞 🌈 🐴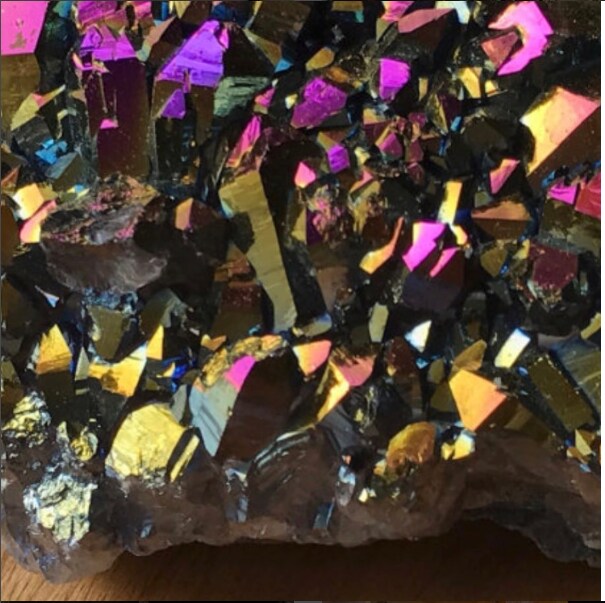 A Rainbow Titanium Amethyst Geode Cluster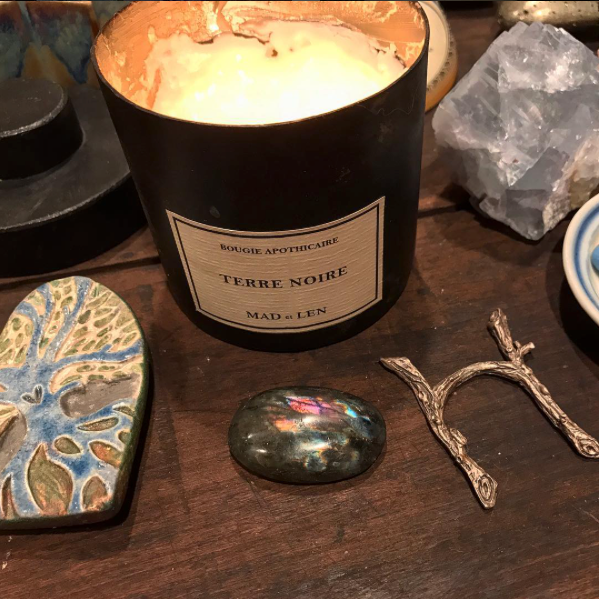 Some personal mojo and a love for ABC Home in NYC ❤️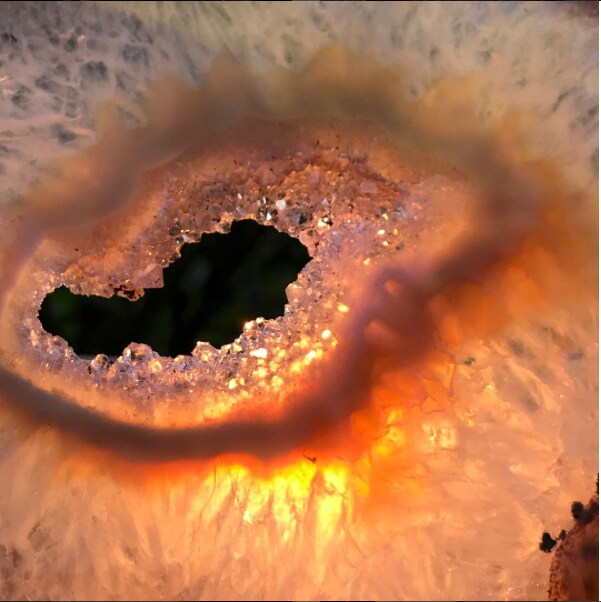 A little light makes this polished Agate slice shine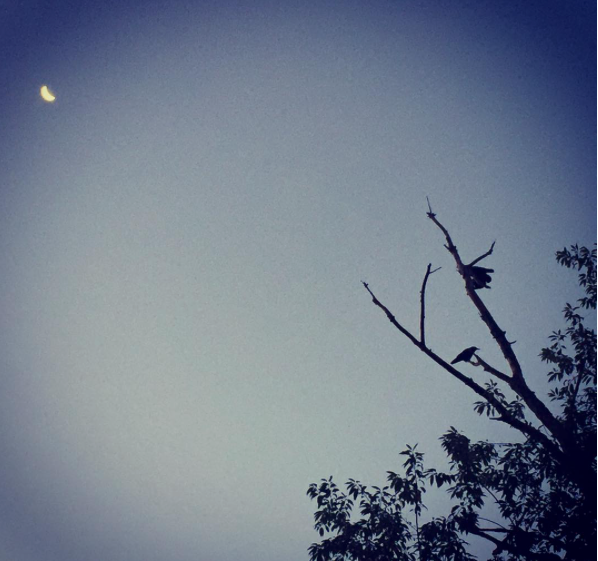 The same Blackbirds in the same tree every morning at dawn. Blackbird singing in the dead of night... and into the morning 🎶 🐞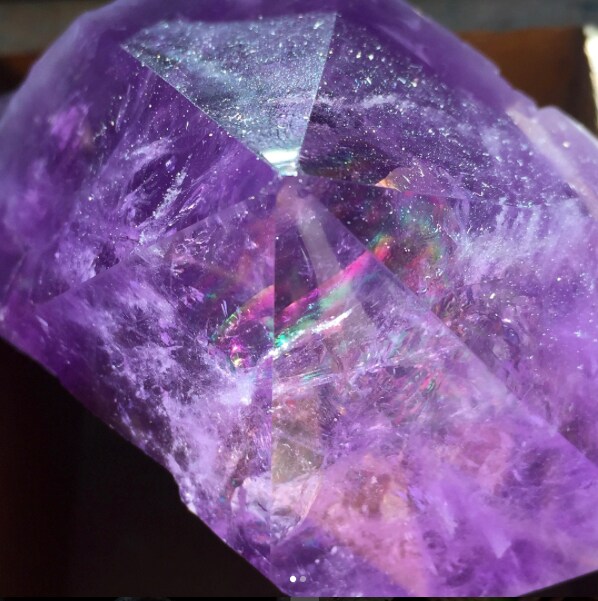 Bolivian Amethyst loaded with Good Mojo!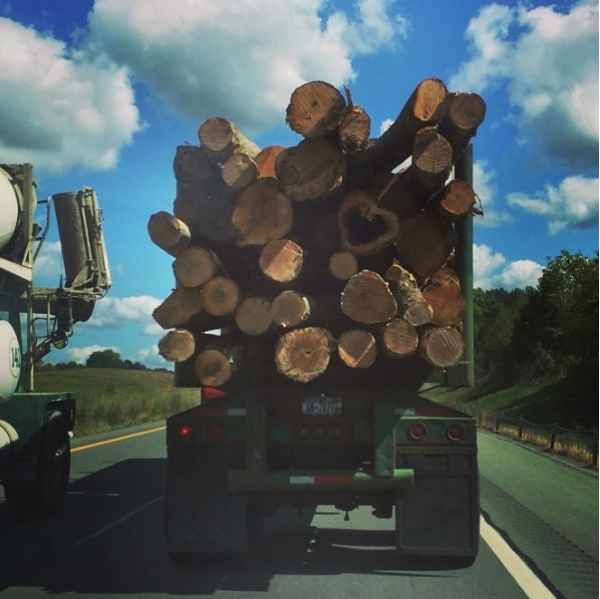 Stuck in the usual NYC Metro Area traffic, I notice a heart ❤️ amongst the timber soon to be a log cabin.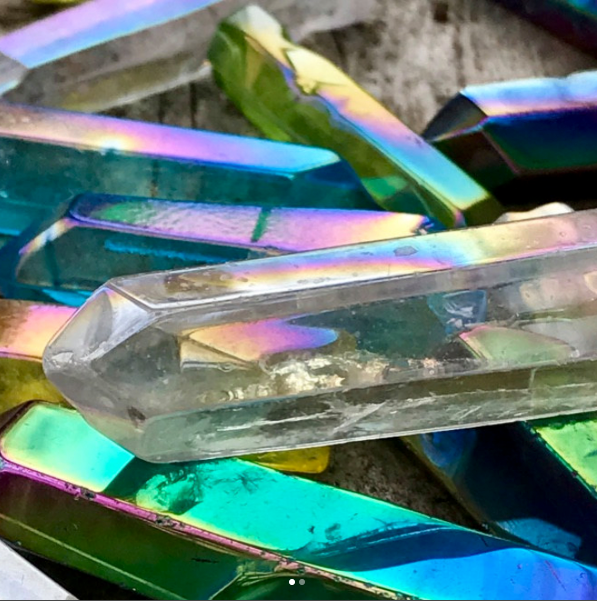 A sea of Aura Quartz Points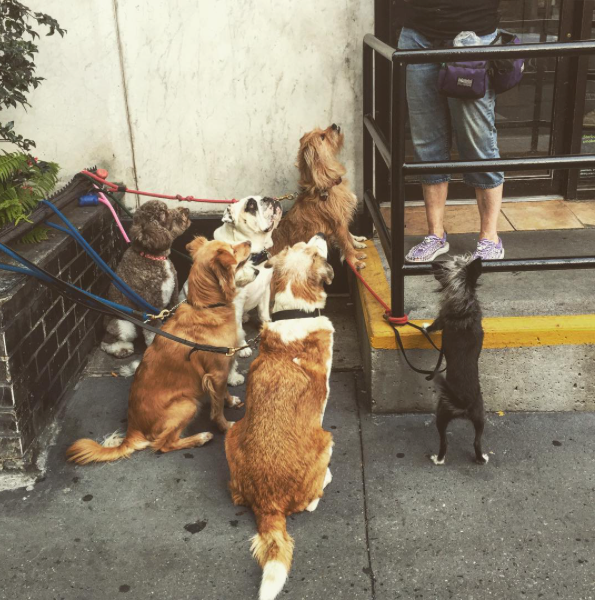 A view from my daughter's front stoop on the Upper West Side, with the Dakota on the same block. Dogs and The Beatles 🐞 🐶 💕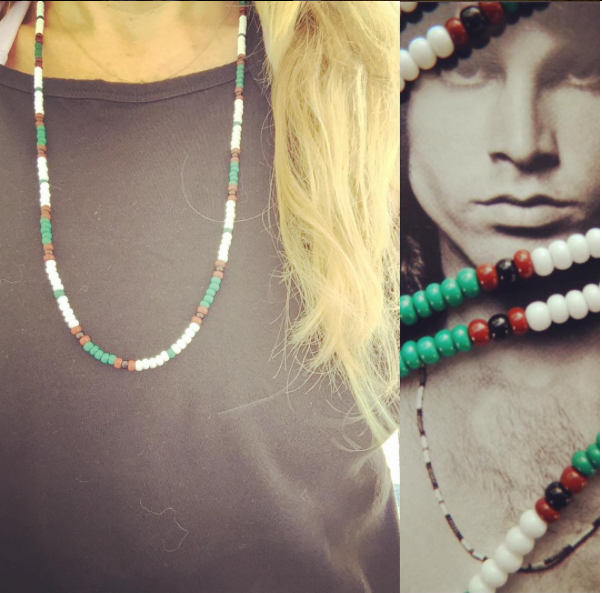 Jim Morrison and I have something in common ❤️ 🎶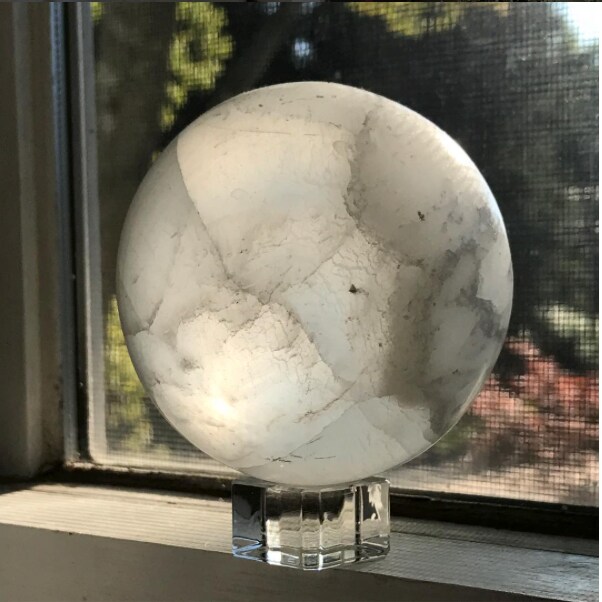 A Selenite Sphere sitting on a window ledge. Is that the Moon 🌝 ?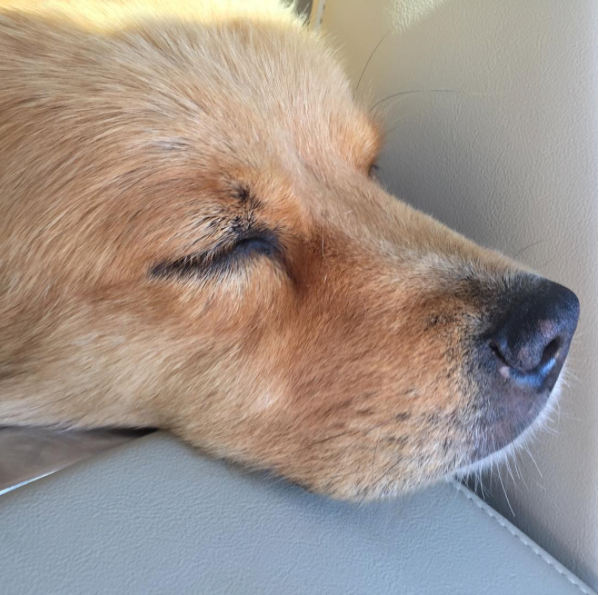 Our dog, WillowTree... no caption needed ❤️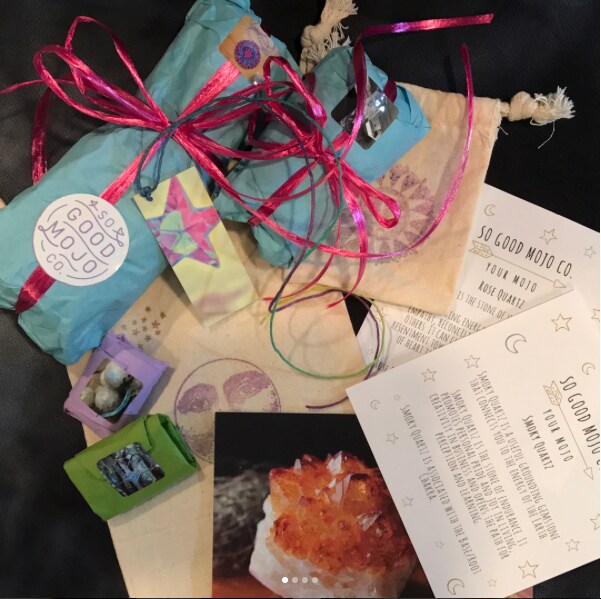 Some of our packaging.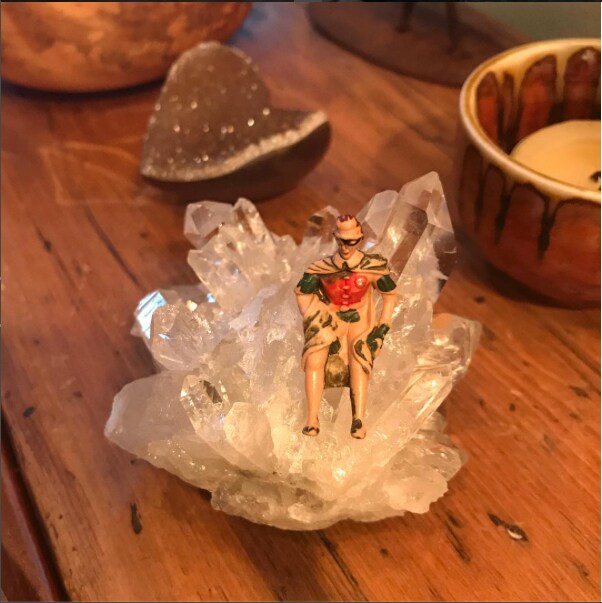 A 40 year old Robin makes another surpise apperance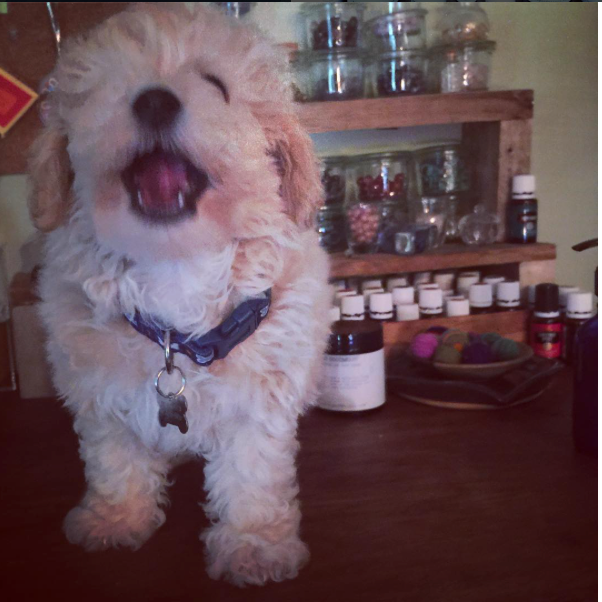 My daughter's puppy, Tucker Patrick, makes a surprise appearance in our Studio. He's welcome anytime! ❤️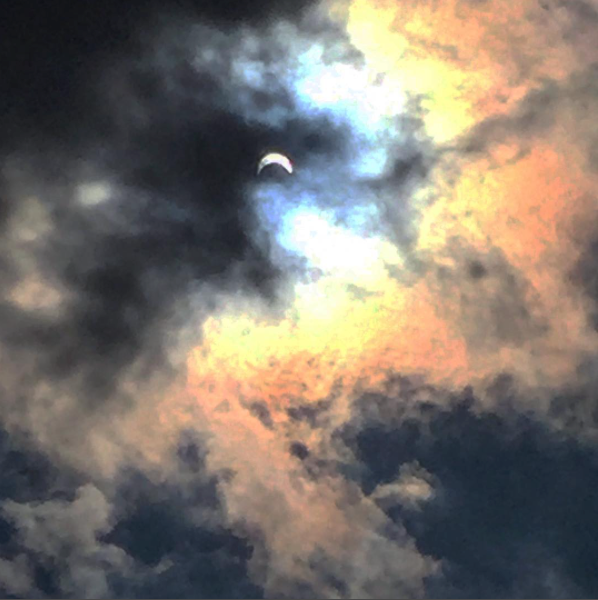 A view of the eclipse from our Studio window 🌝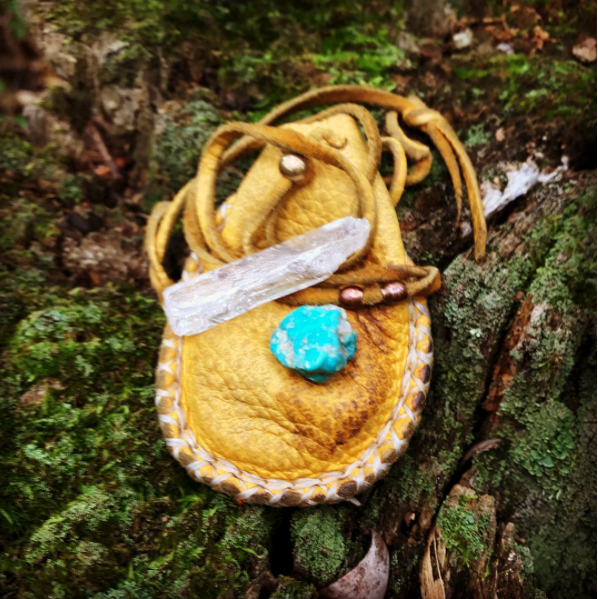 A Medicine Bag from a trip to Utah when I was 15 years old. Purchased from a 90-year-old Native American man who was handmaking them on the side of a desolate road. He was an amazing man and 30 years later, it is still always with me.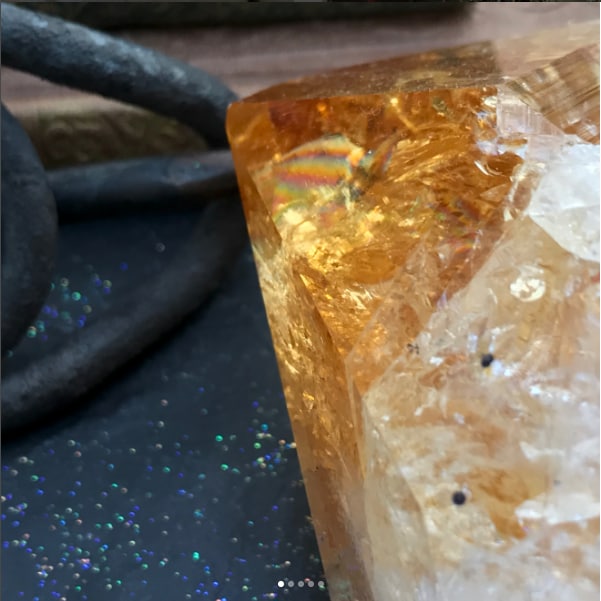 A very rainbow-y Citrine Point 🌈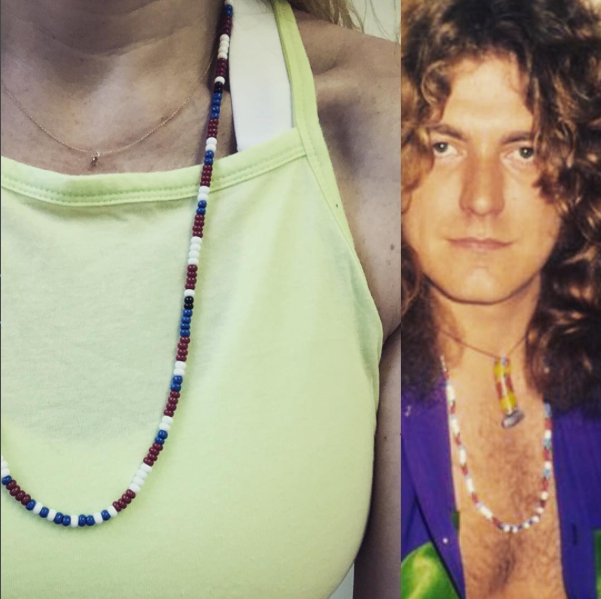 Little things like a beaded necklace that Robert Plant wore makes my day 😊 🎶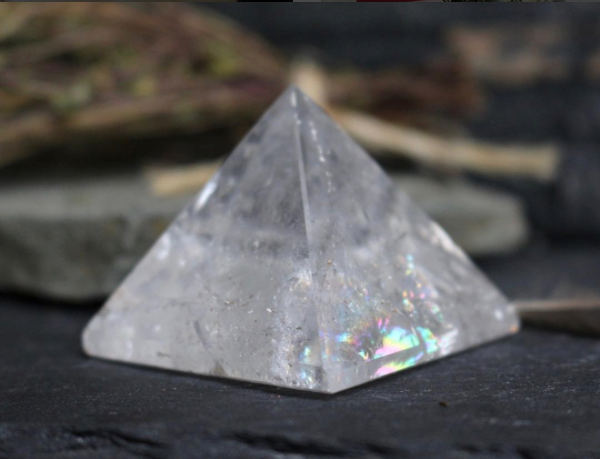 An amazing Clear Quartz Crystal Pyramid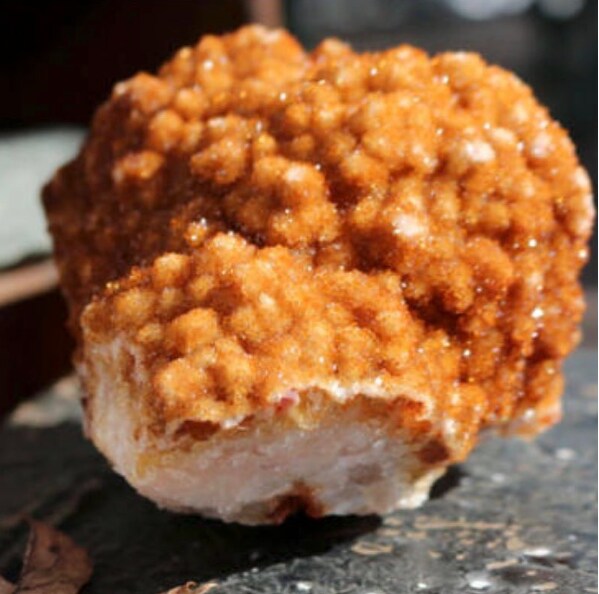 Citrine Pine ~ Rare and just amazing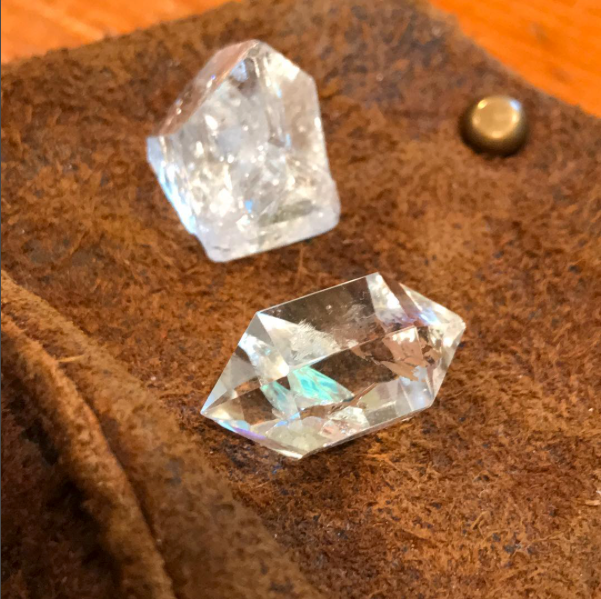 A tiny Clear Quartz double-terminated Point & an Apophyllite Pyramid from my personal collection 😍 in one of my favorite pouches by Tracey Tanner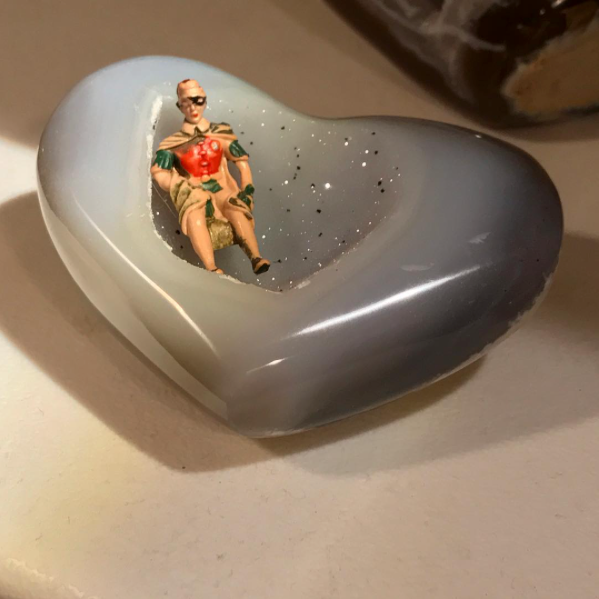 Robin hiding in an Agate Druzy Heart 💜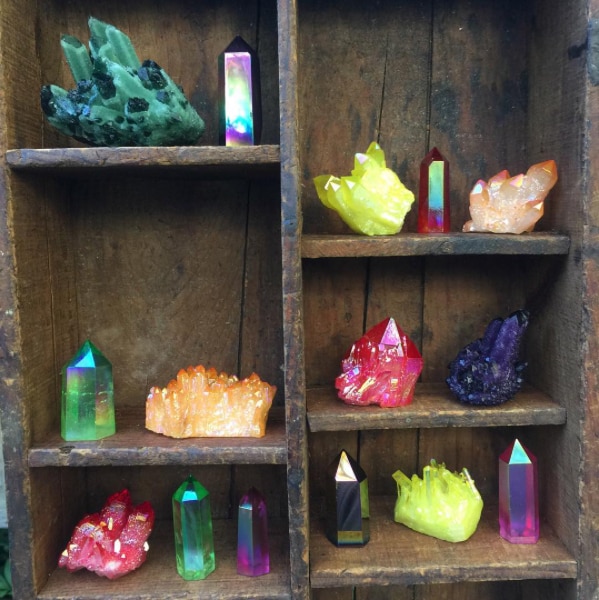 A collection of mini Aura Quartz Points and Clusters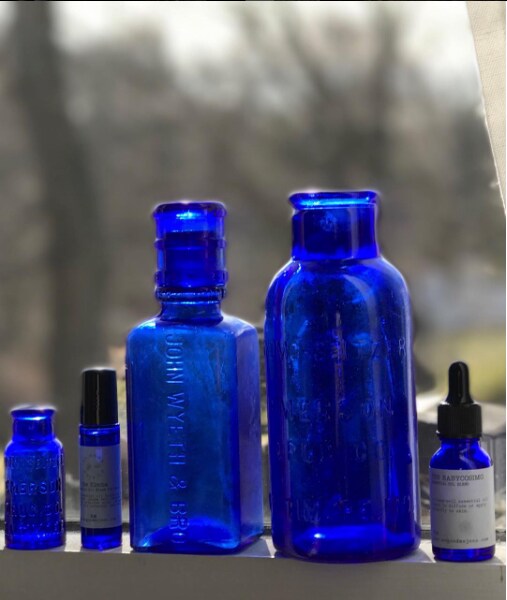 Antique Cobalt Blue Glass was the inspiration behind our Essential Oil Blended products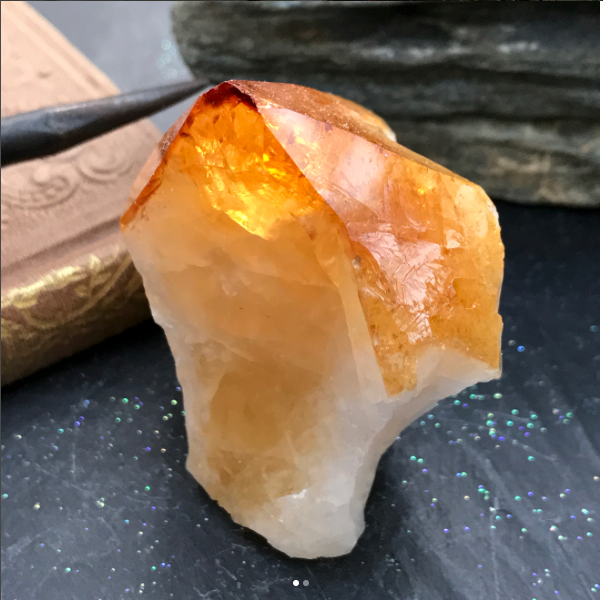 A Citrine Point standing tall and proud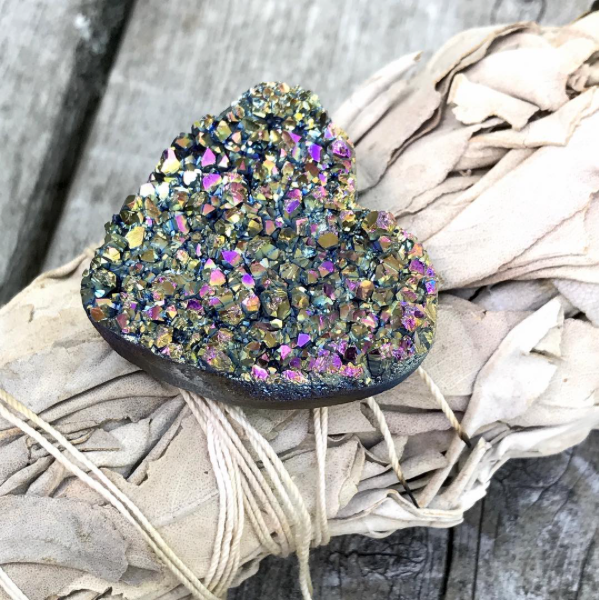 A mini Rainbow Titanium Heart on one of our home grown White Sage bundles ❤️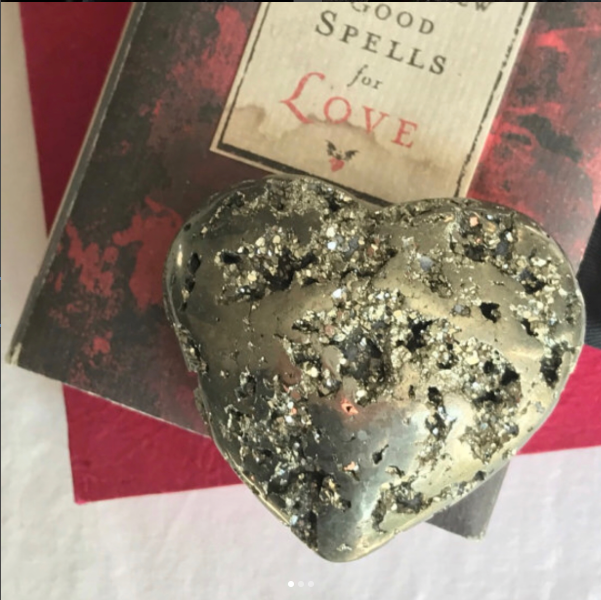 A Pyrite Heart ready for gift giving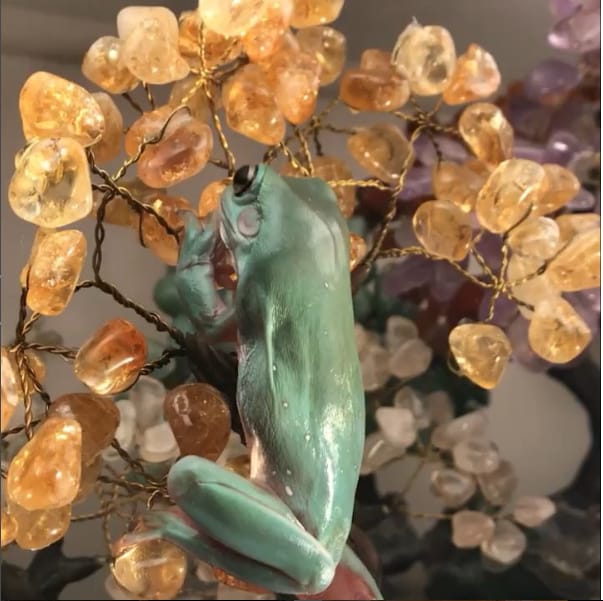 NeilYoung ~ One of our Austrailian Tree Frogs checking out the Citrine Bonsai Tree Inventory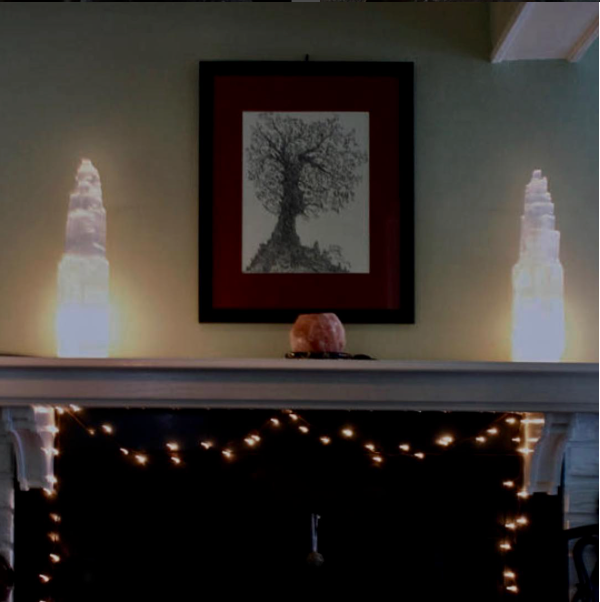 Selenite Towers hollowed out to make room for a light kit. Nightlight Mojo 🌝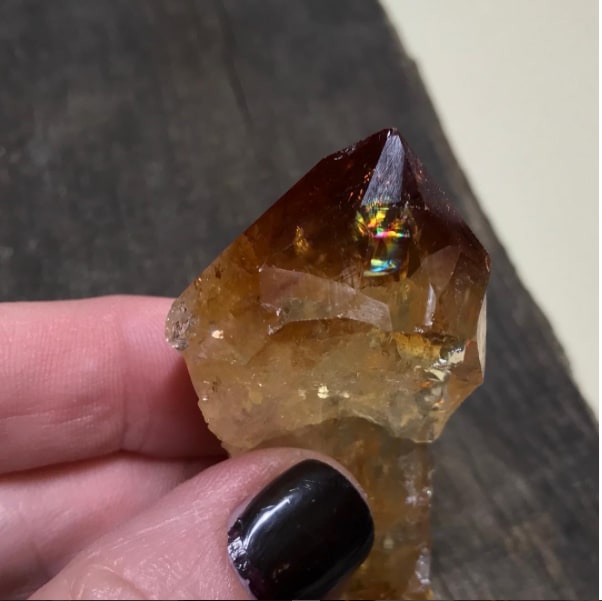 A dark and rainbow-y Citrine Point 🌈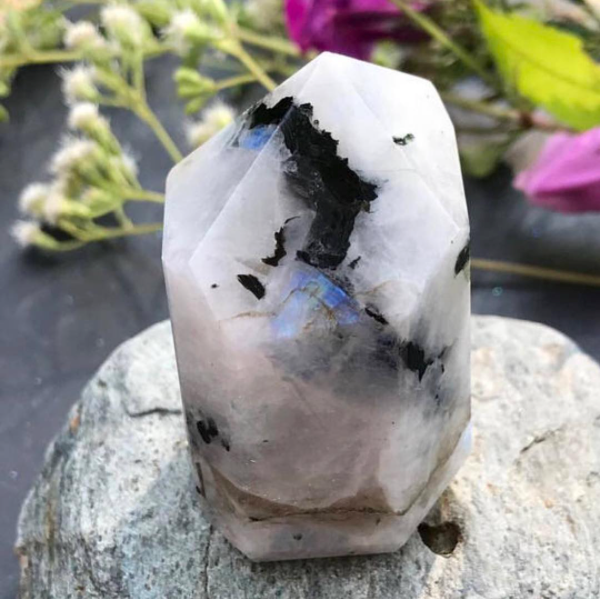 Rainbow Moonstone is amazing in any form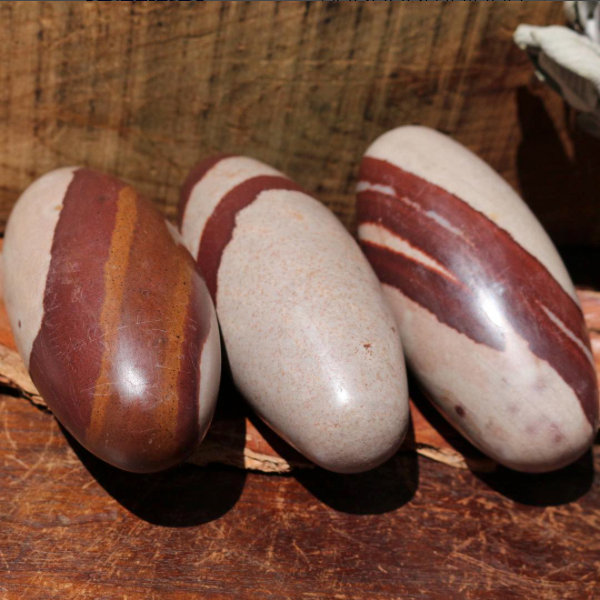 Huge Shiva Lingams ~ amazing how no two are every alike!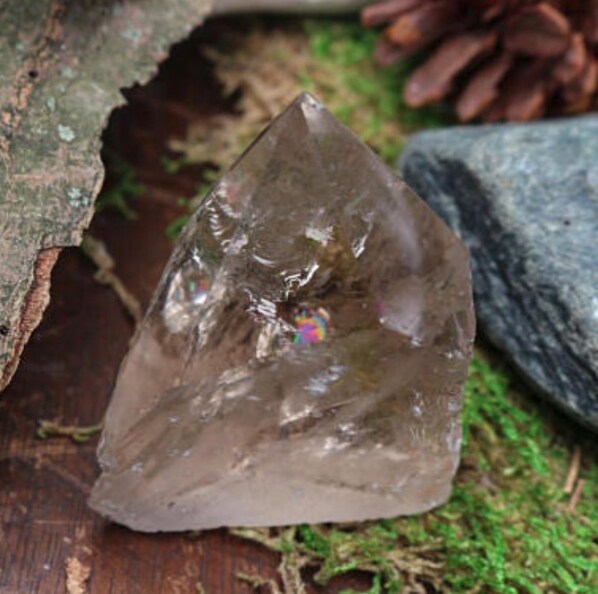 A Smoky Citrine Point waits to be packaged for it's new home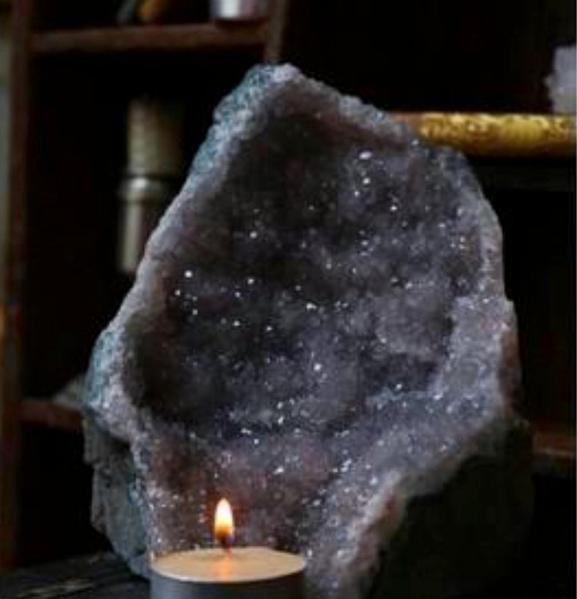 A tiny beeswax candle makes this Black Amethyst Geode sparkle like the night sky 💫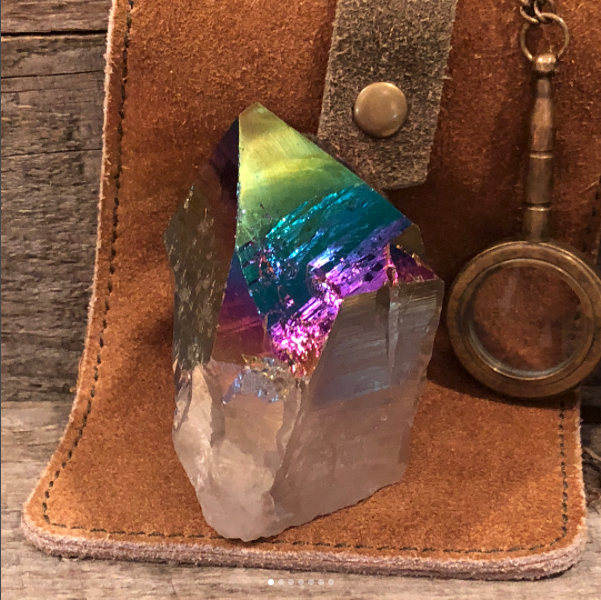 A Rainbow Titanium Amethyst Point standing tall and proud!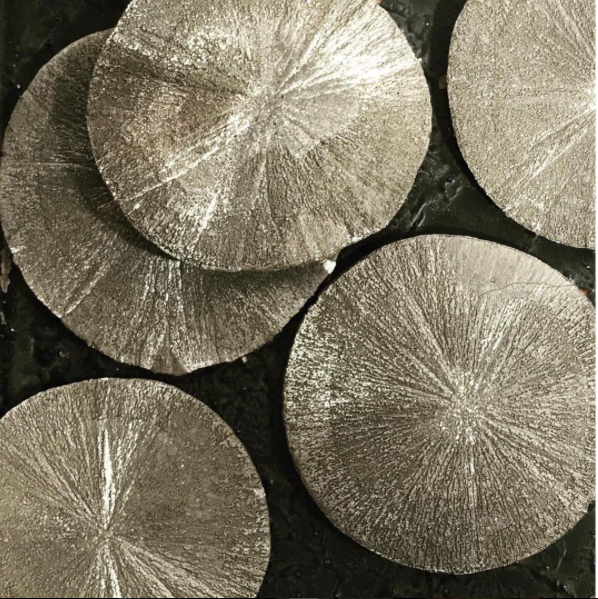 Pyrite Sundials ~ Mined in Illinois, just the way you see them in this photo