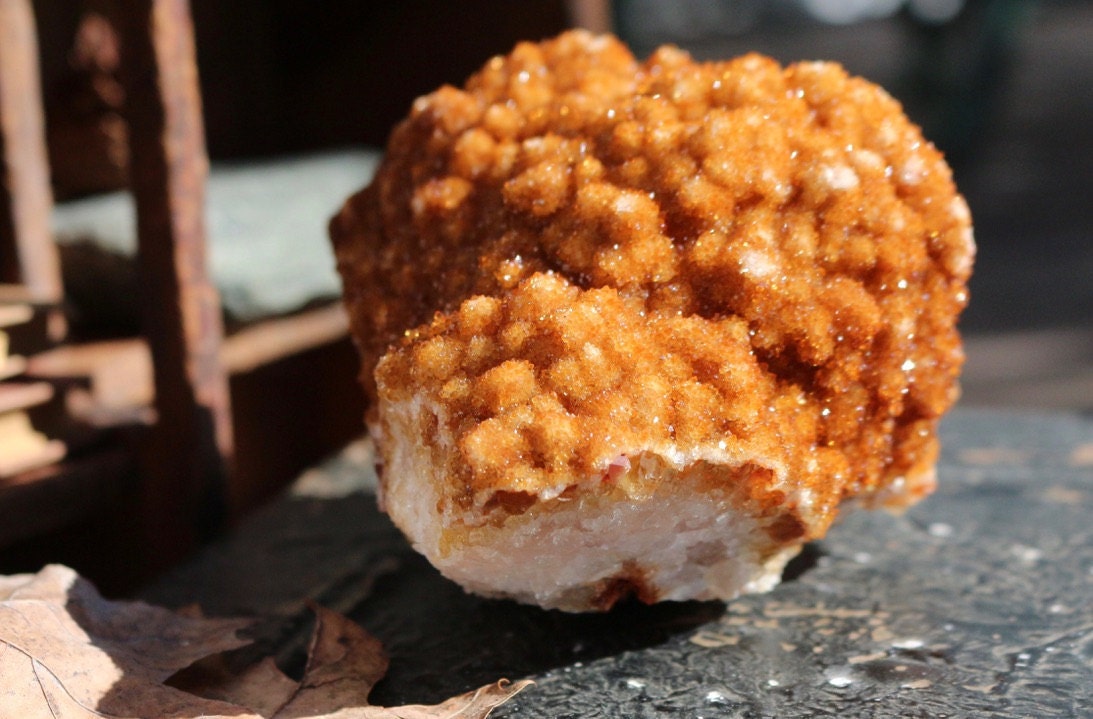 One of our favorite pieces recently sold. We were going to keep it, but...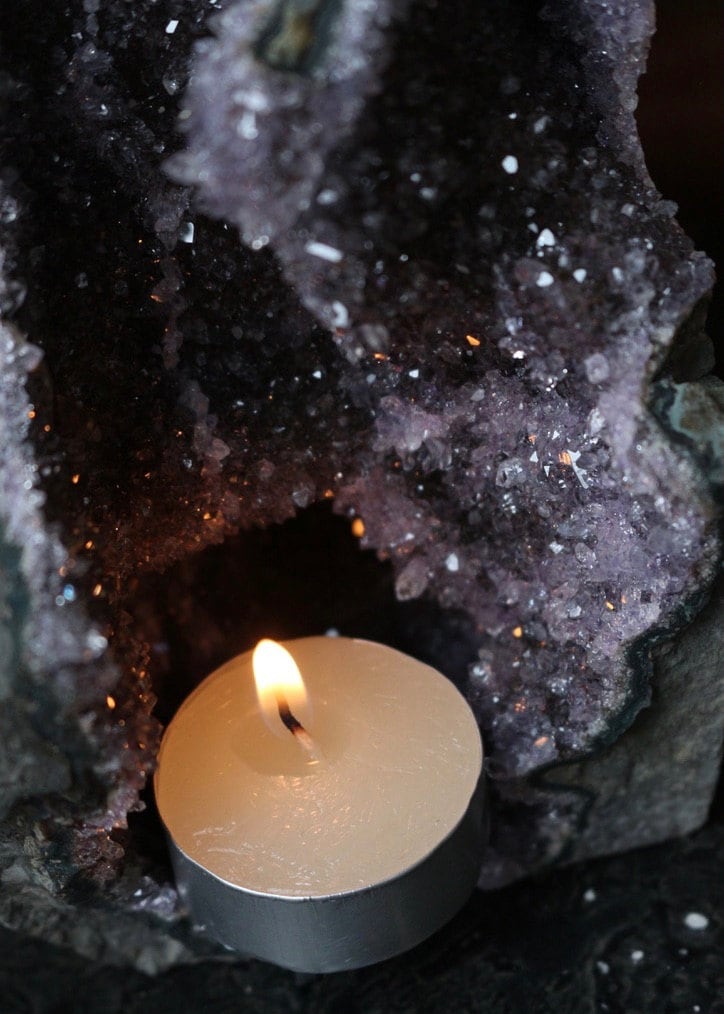 A little beeswax tealight makes this Uruguayan Black Amethyst Geode sparkle like the night sky.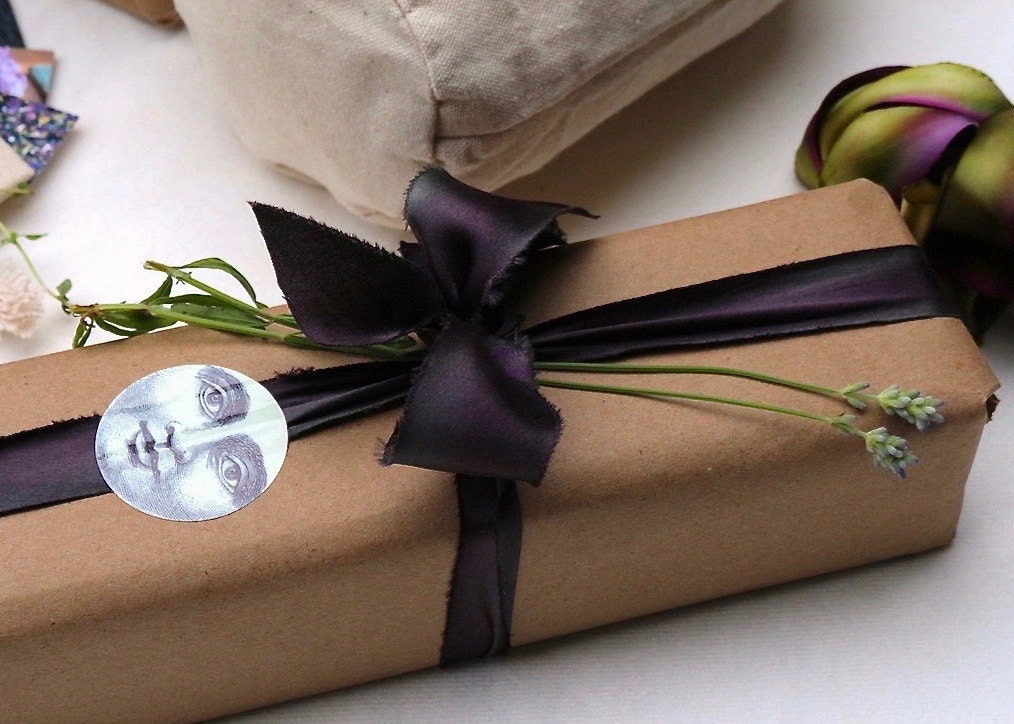 Some of our gift wrapping... Hand-dyed Silk Ribbon with one of our many Moons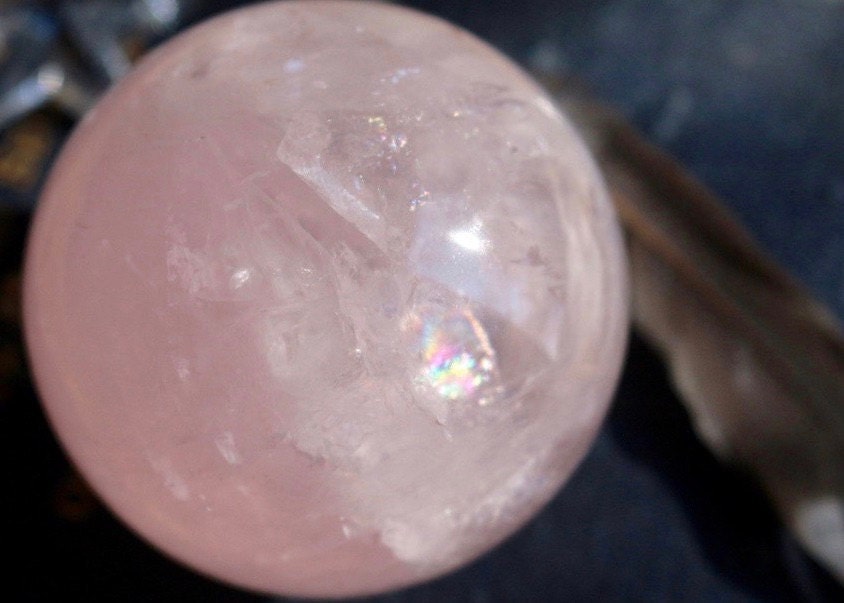 A Uruguayan​ Rose Quartz Sphere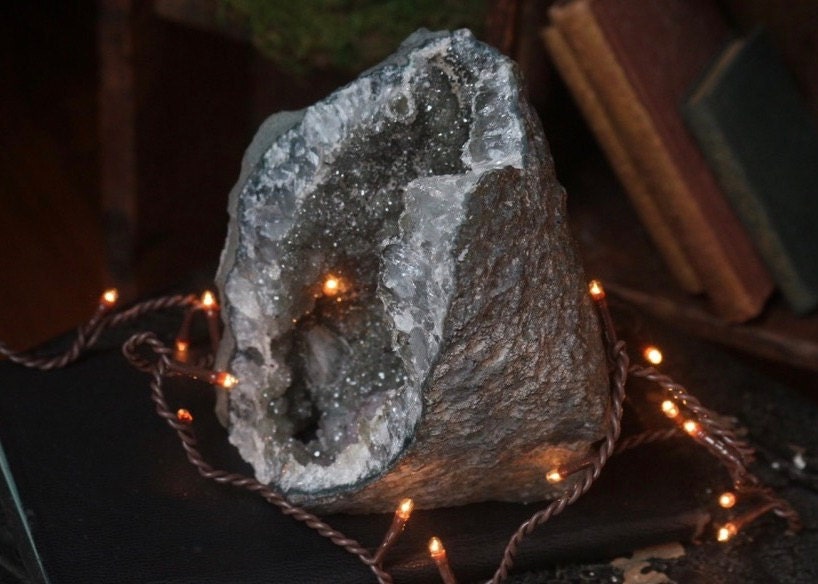 A Green and Pink Amethyst Geode strung with tiny lights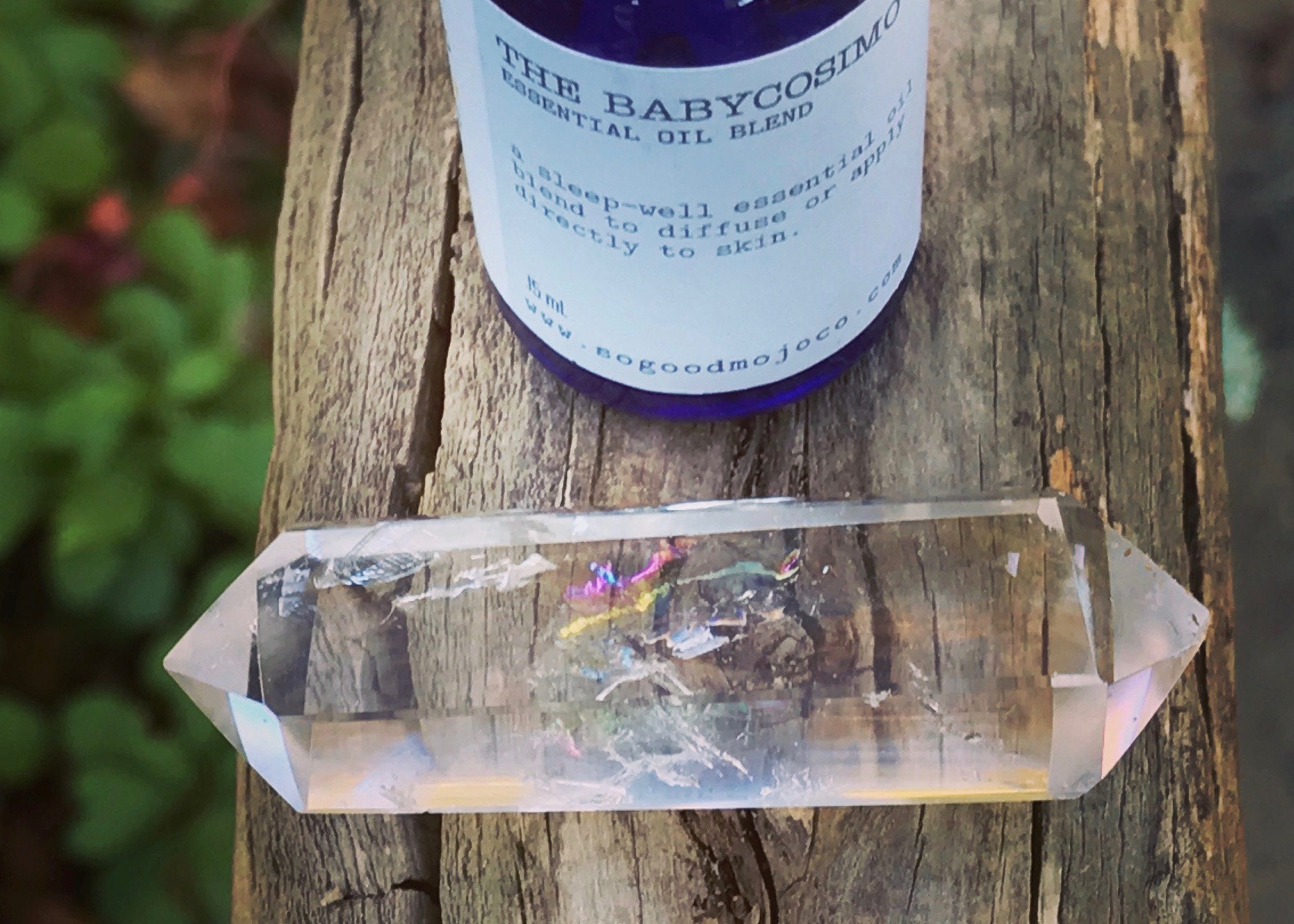 One of our Essential Oil Blends, The Baby Cosimo with a double-terminated Clear Quartz wand filled with rainbows!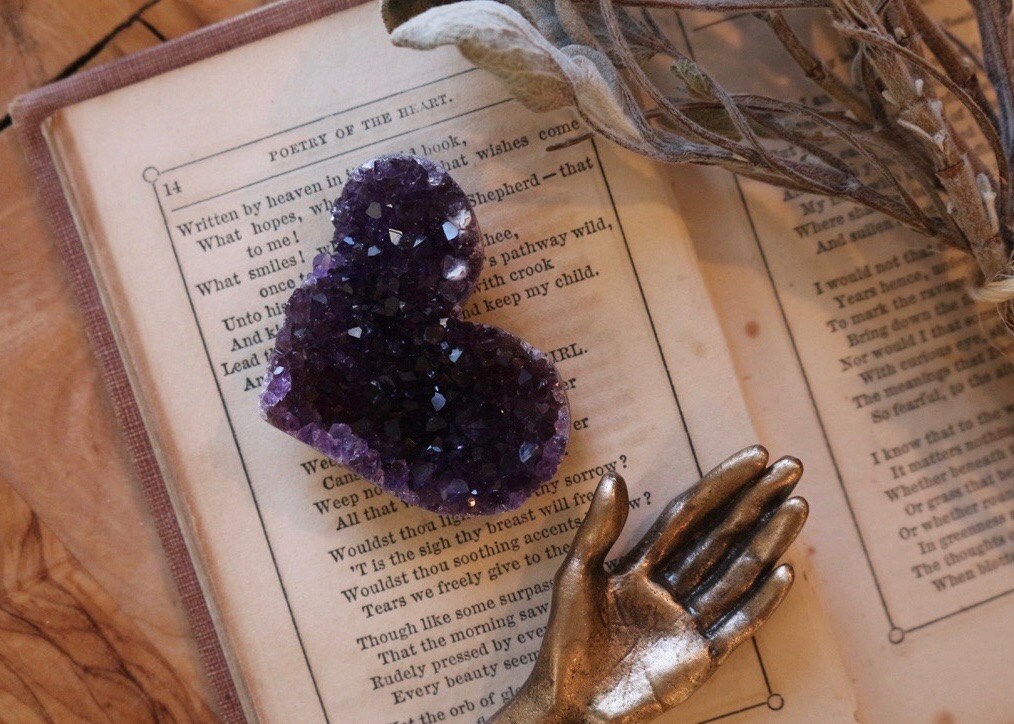 The size of a quarter, these little Black Amethyst Heart-Shaped Geodes sell out quickly!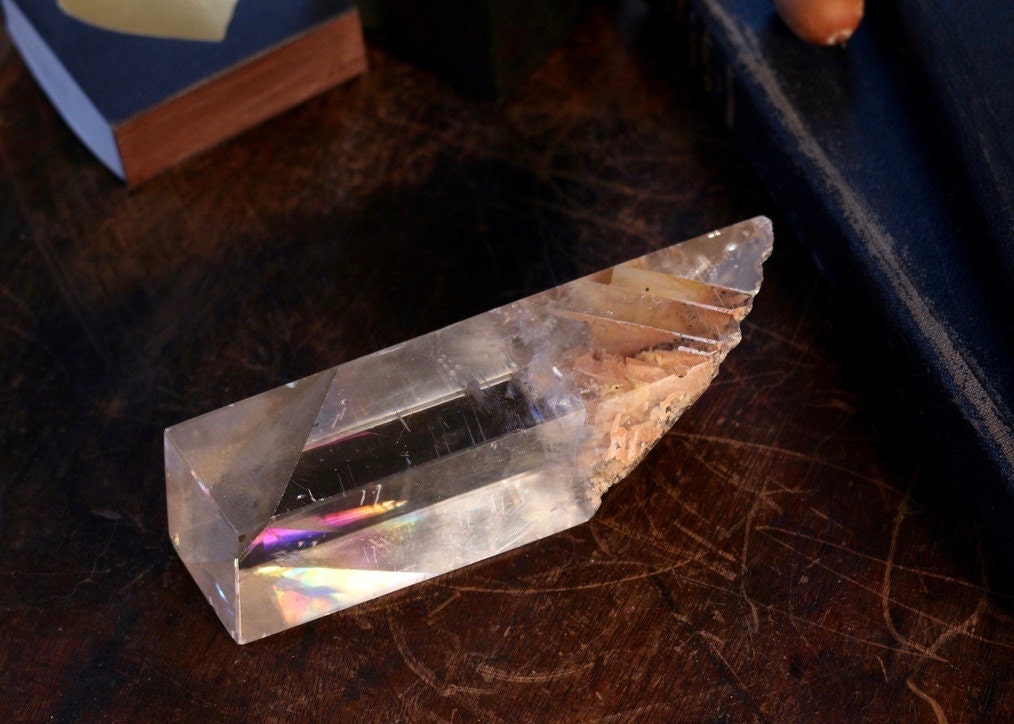 The Lightsaber! A truly unique piece of Clear Optical Calcite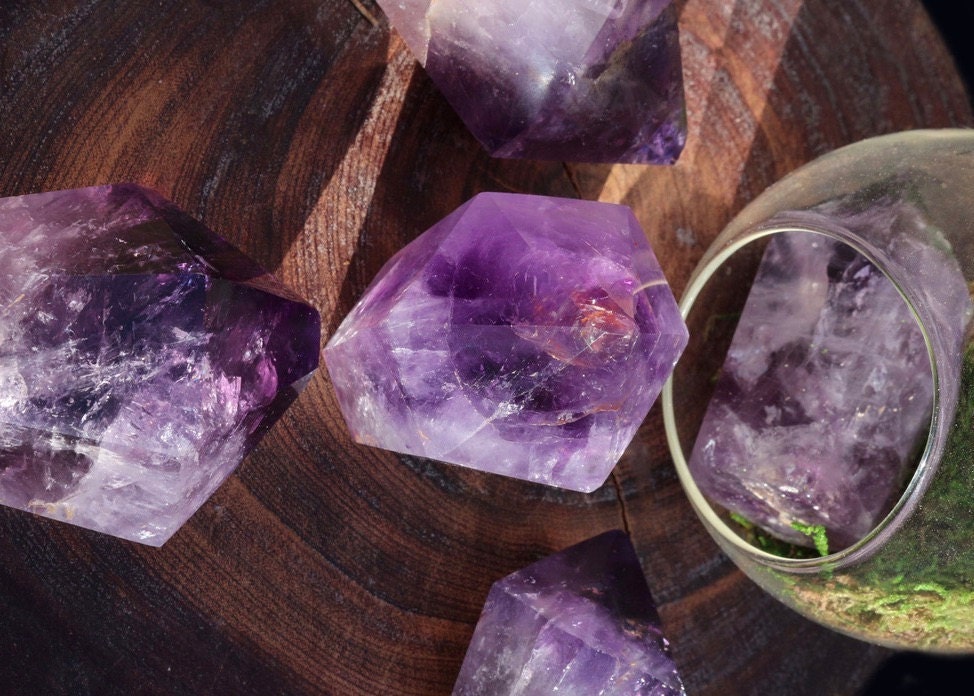 Polished Ametrine points from Uruguay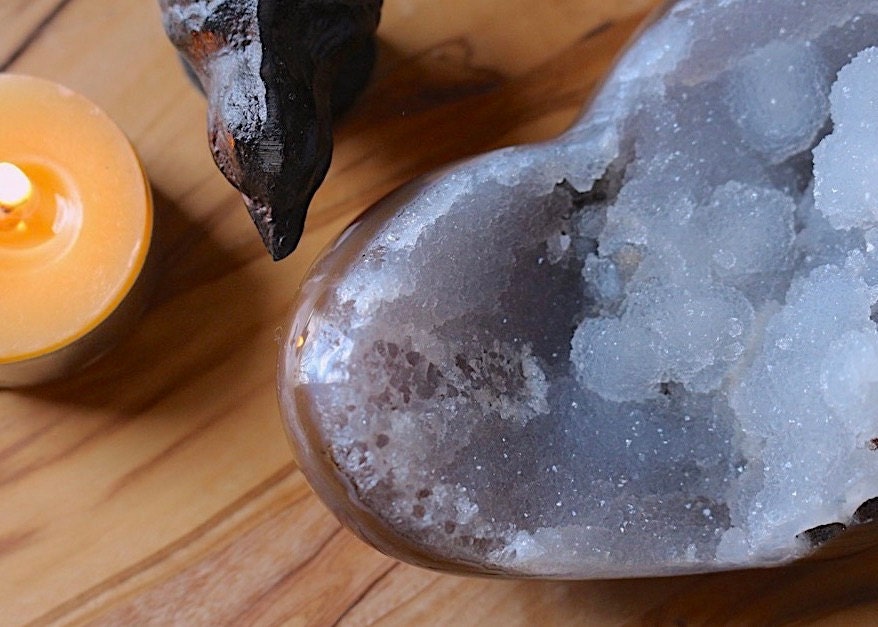 A sparkly, naturally heart-shaped druzy filled geode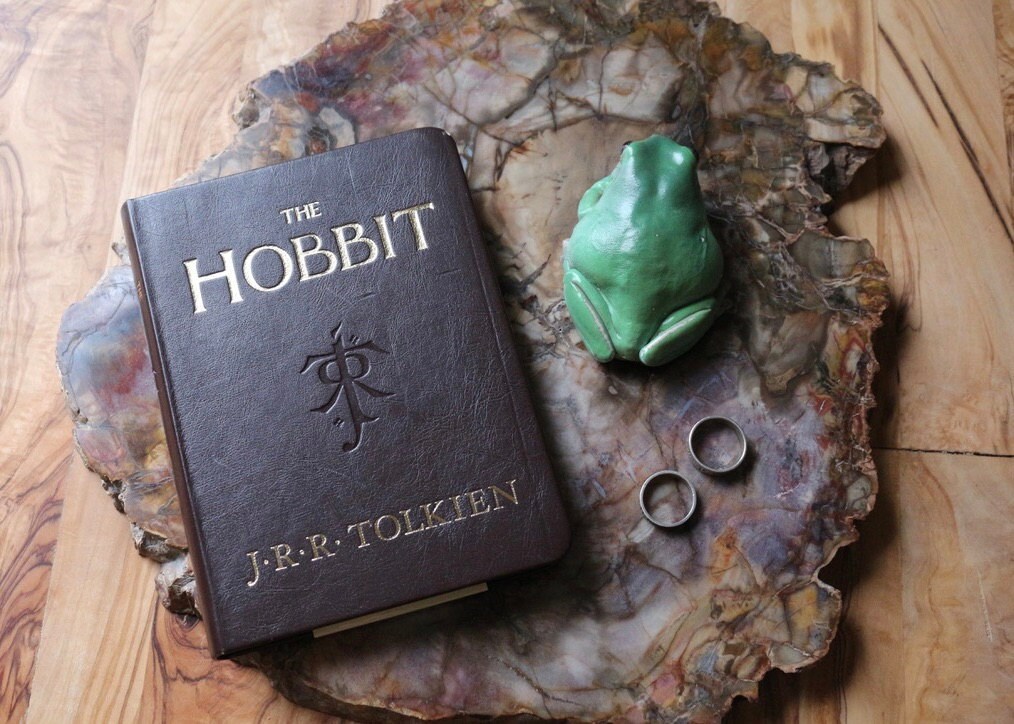 Our Australian Tree Frog waiting​ for a photoshoot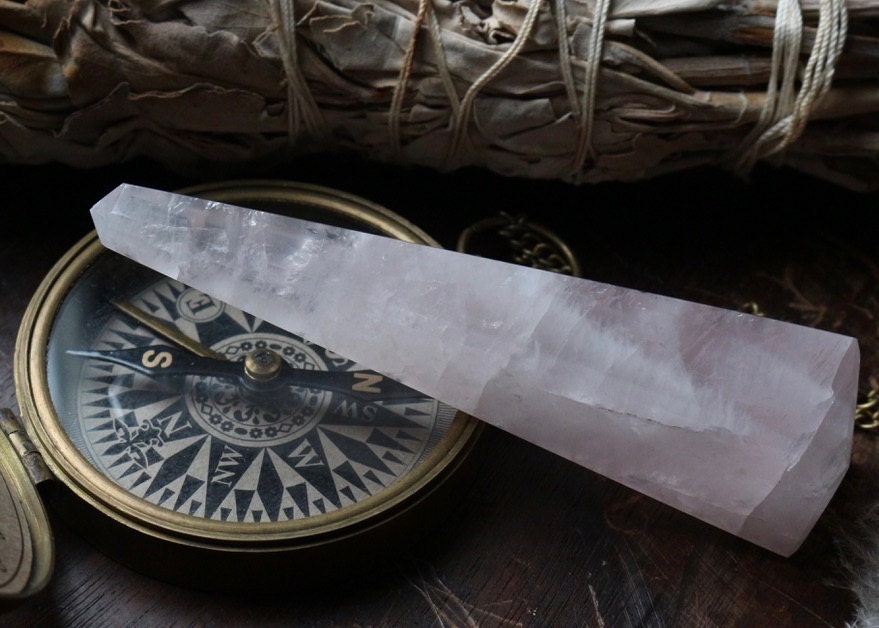 An eight-inch​ tall Rose Quartz Obelisk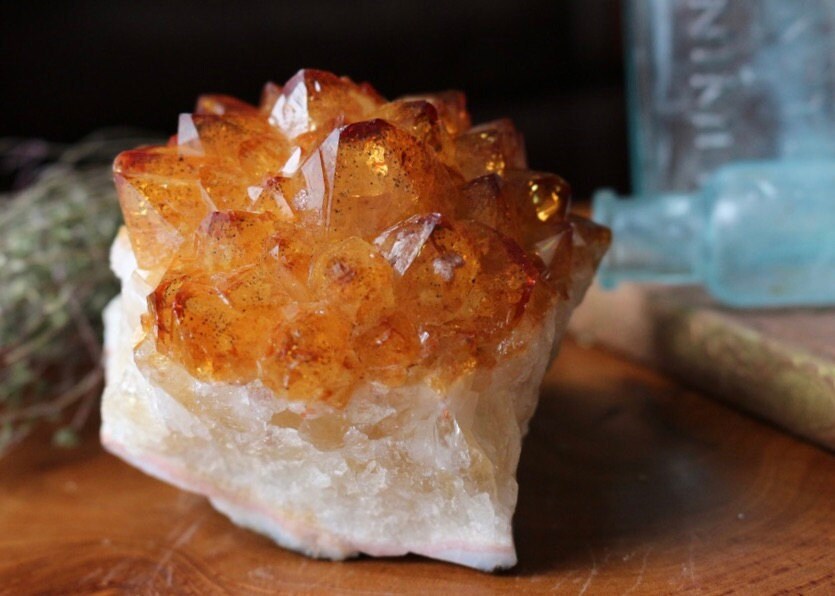 A Citrine Rosette from Brazil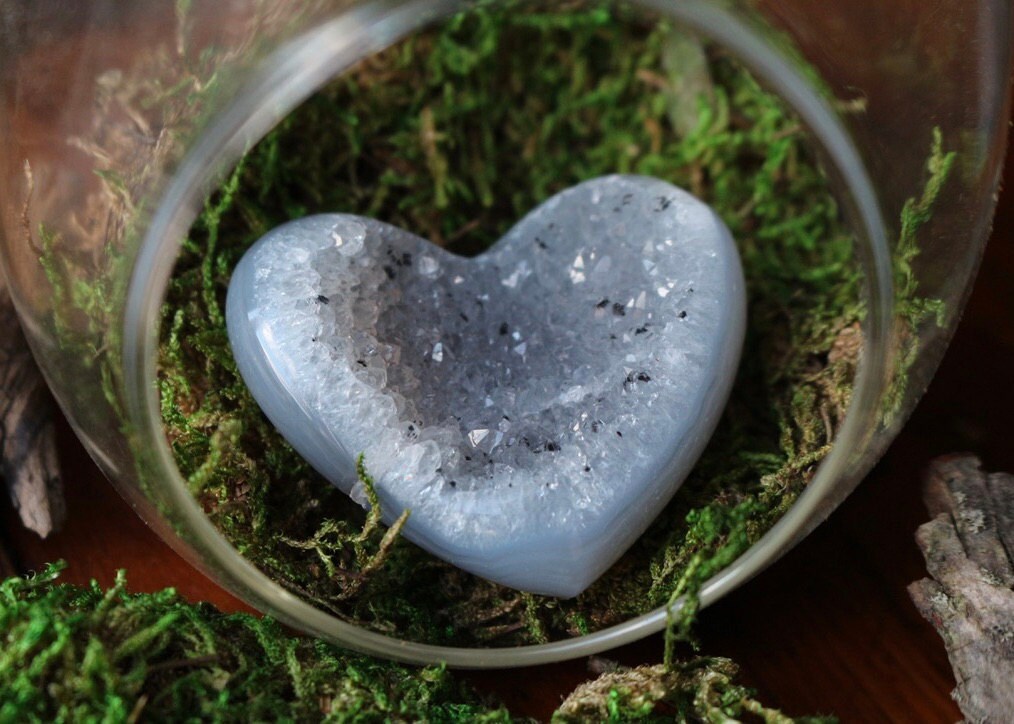 A sparkly little Geode Heart!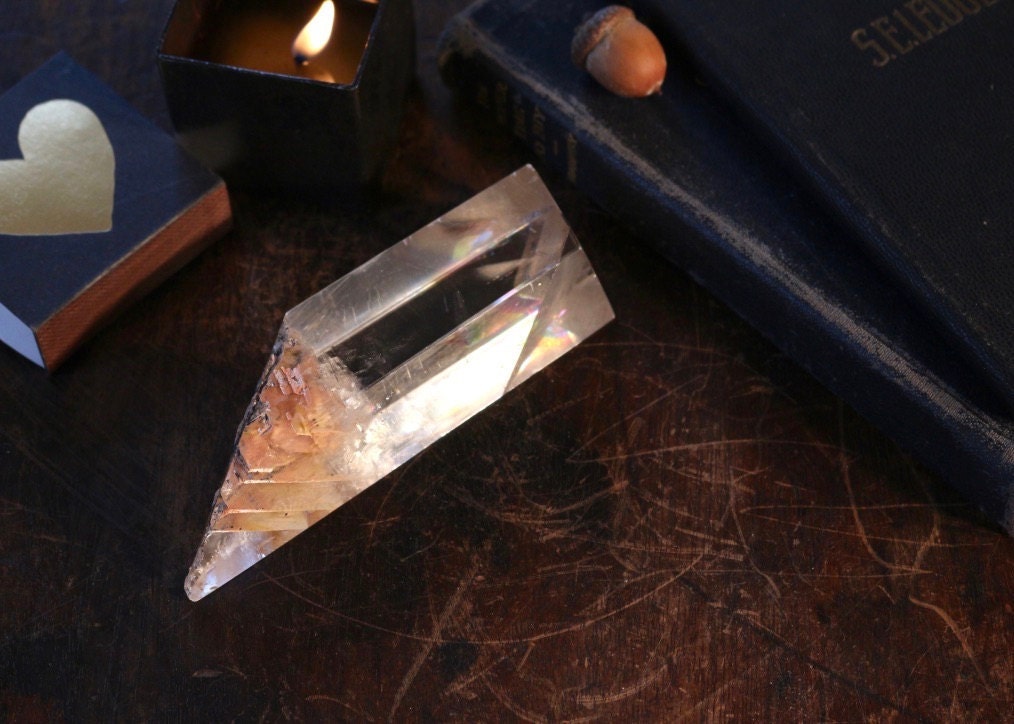 The Lightsaber appears again!