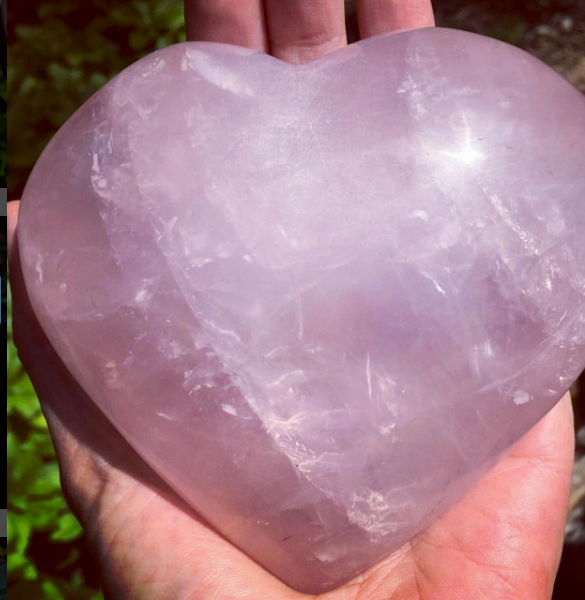 A pillow-like polished Rose Quartz Heart, bigger than my hand 💜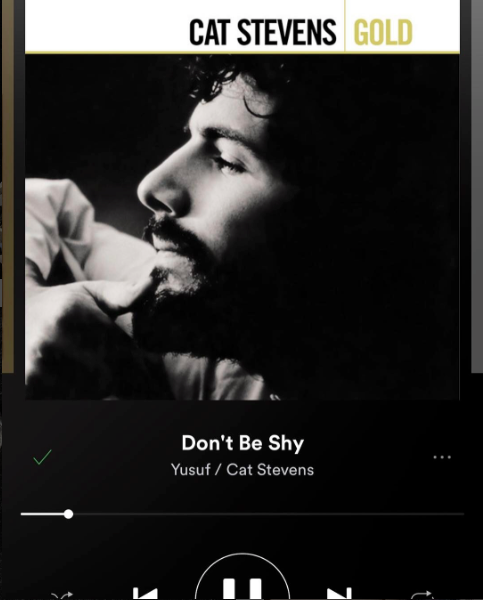 There is never a time when music is not playing in the background. Music IS Love ❤️ 🎶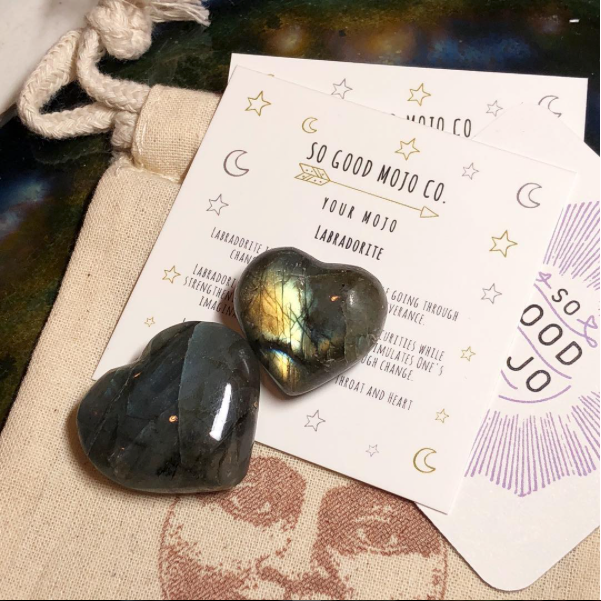 Two mini Labradorite Hearts ready for shipping to their new home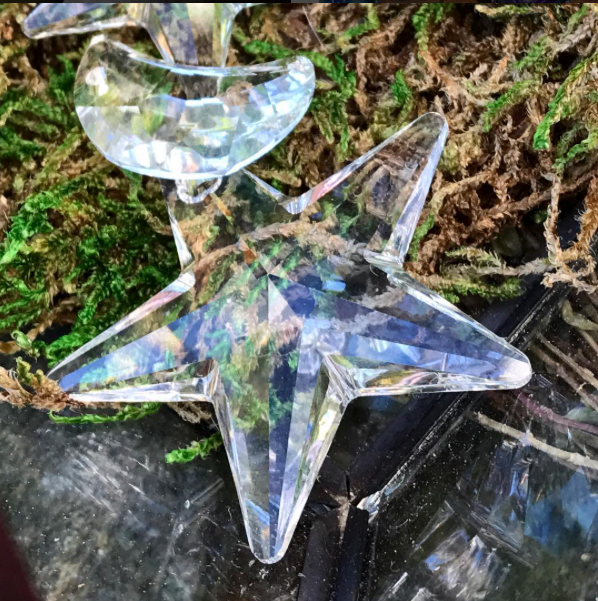 Swarovski Crystal Stars & Moons leftover after a photoshoot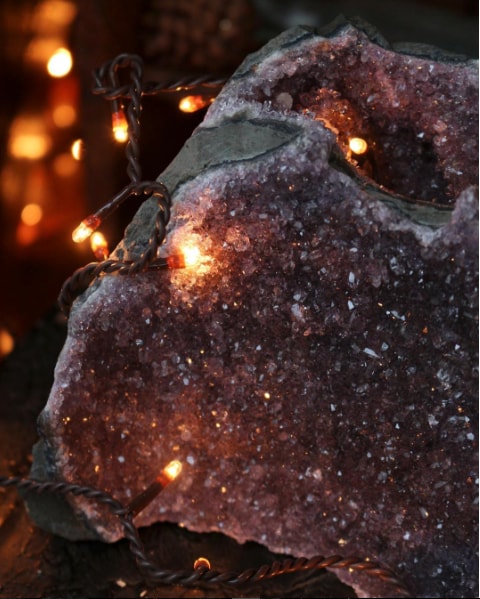 A favorite Black Amethyst Geode strung with mini lights... Now sold, regretting letting this piece go. The new owner loves it ~ that makes us happy 😊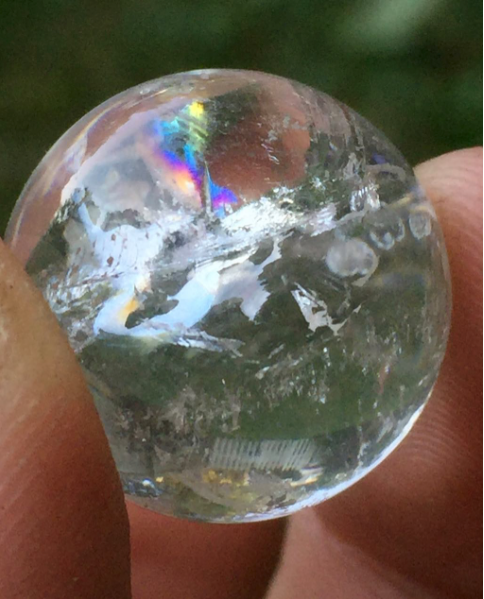 A tiny Clear Quartz Crystal Magic Crystal Ball ~ filled with rainbows, mojo and the unknown 💫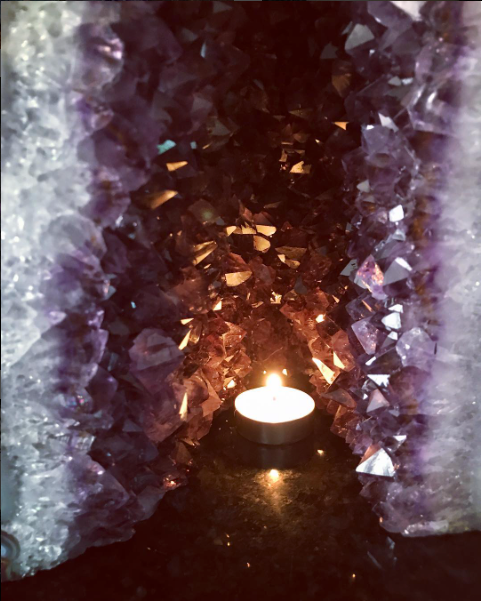 An Amethyst Cathedral with a tiny beeswax candle.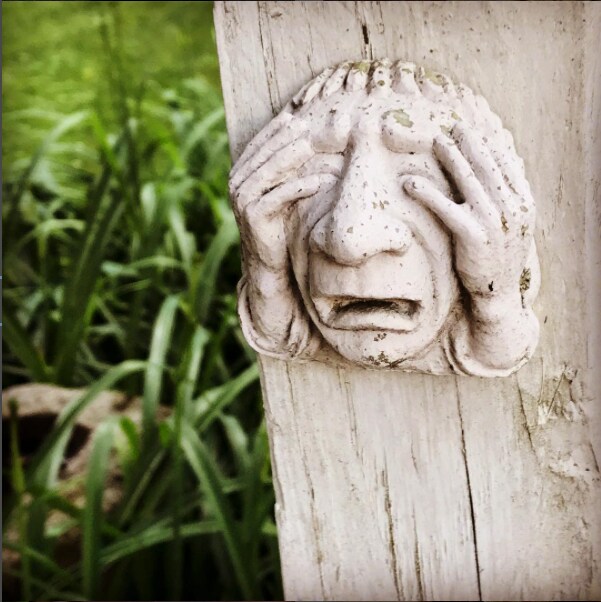 "The Misery" ~ a special find during a trip to Oxfordshire, England 🇬🇧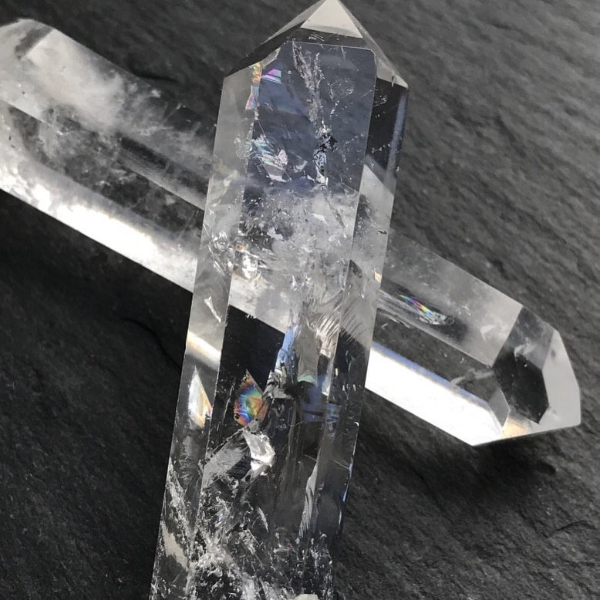 Clear as glass... Rainbow filled double-terminated Clear Quartz points 🌈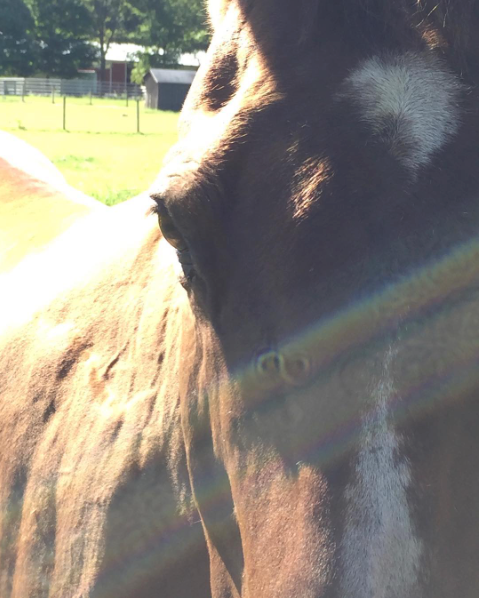 My 1200 pound American Quarter Horse, Lauro, with a mysterious Infinity Sign on his snip which can be seen through the rainbow-y sunrays 🌞 🌈 🐴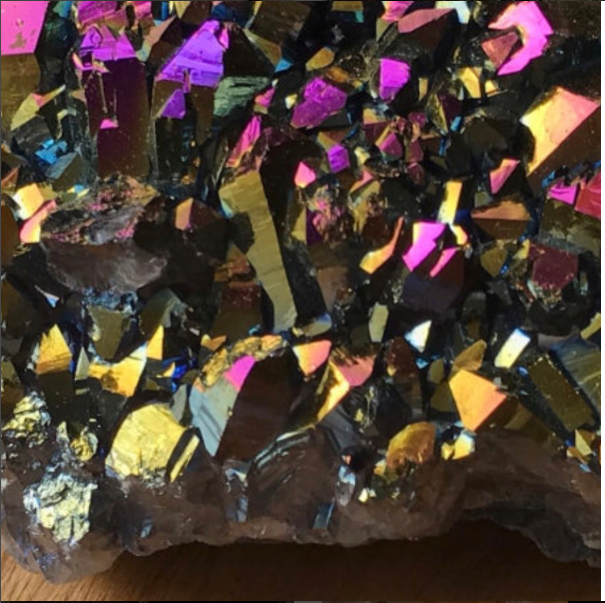 A Rainbow Titanium Amethyst Geode Cluster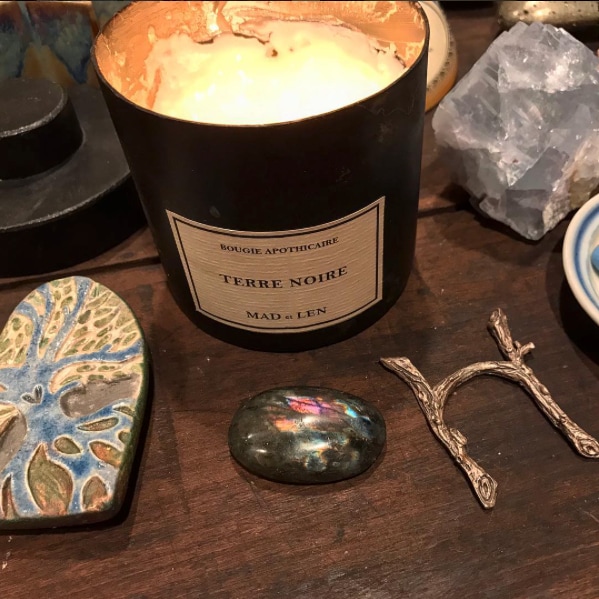 Some personal mojo and a love for ABC Home in NYC ❤️
A little light makes this polished Agate slice shine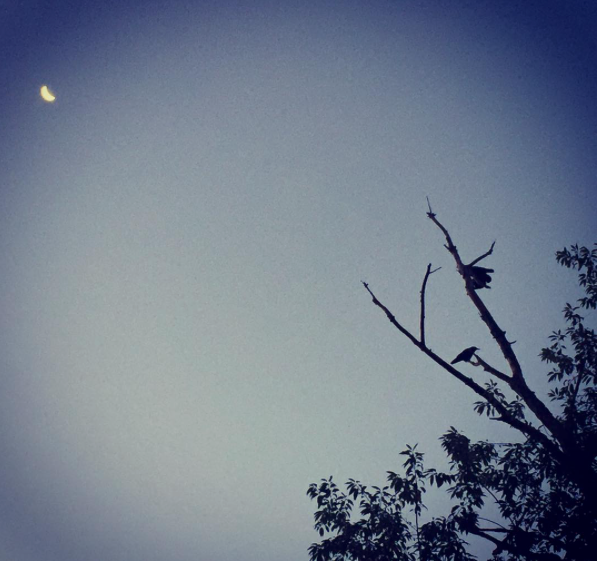 The same Blackbirds in the same tree every morning at dawn. Blackbird singing in the dead of night... and into the morning 🎶 🐞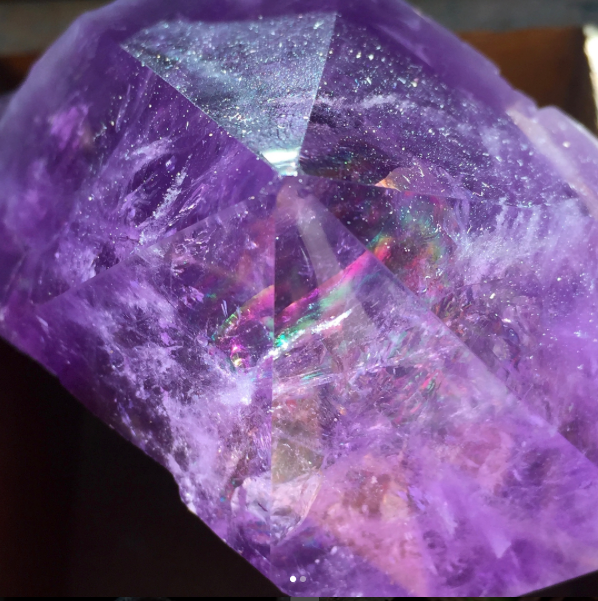 Bolivian Amethyst loaded with Good Mojo!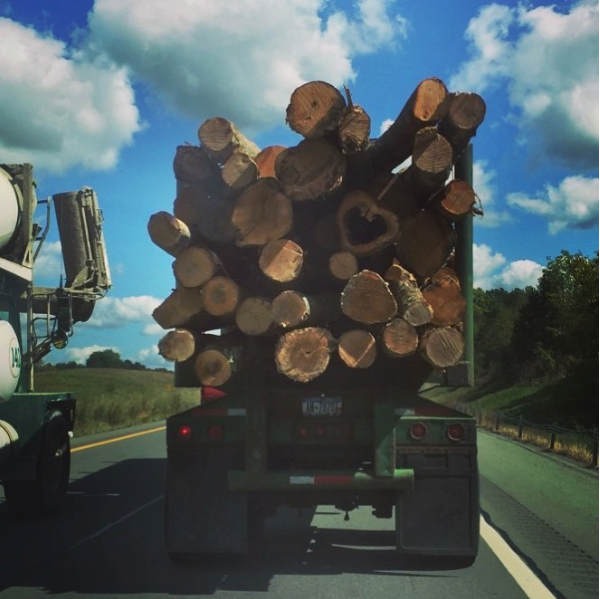 Stuck in the usual NYC Metro Area traffic, I notice a heart ❤️ amongst the timber soon to be a log cabin.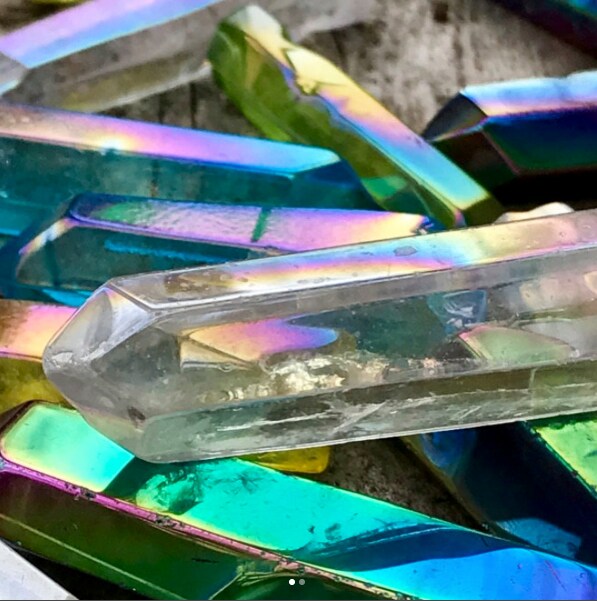 A sea of Aura Quartz Points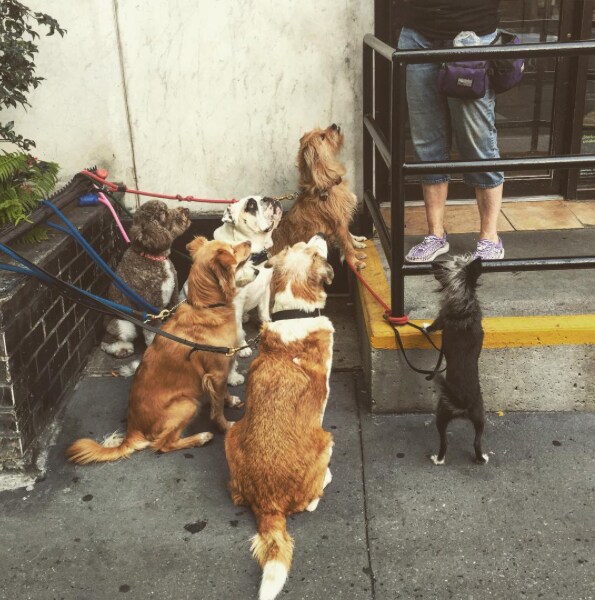 A view from my daughter's front stoop on the Upper West Side, with the Dakota on the same block. Dogs and The Beatles 🐞 🐶 💕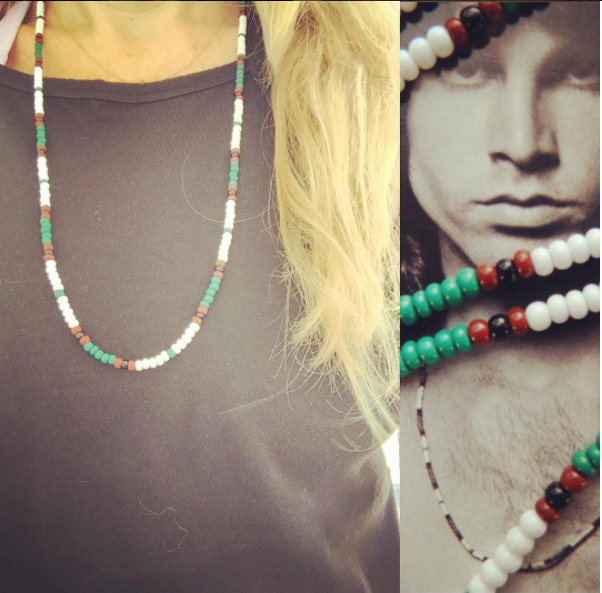 Jim Morrison and I have something in common ❤️ 🎶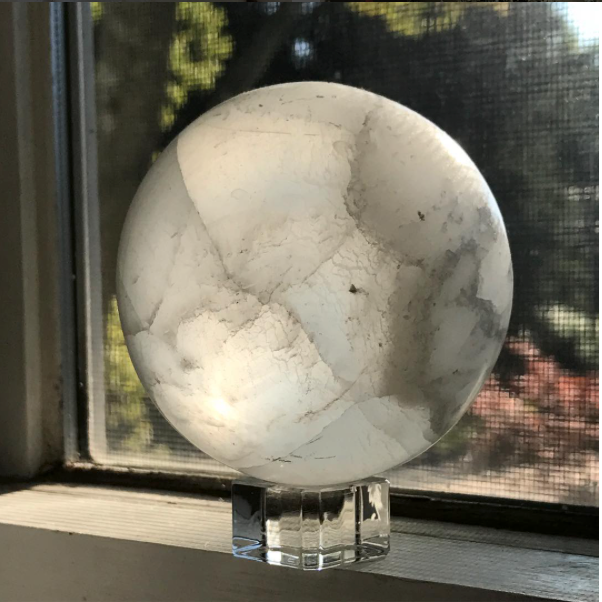 A Selenite Sphere sitting on a window ledge. Is that the Moon 🌝 ?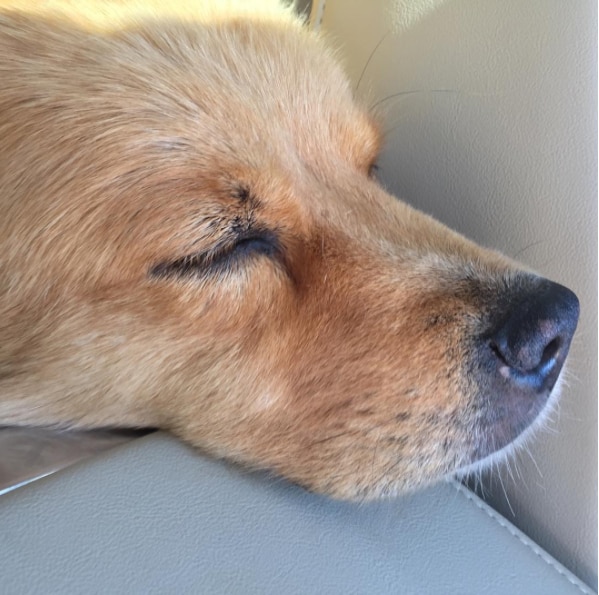 Our dog, WillowTree... no caption needed ❤️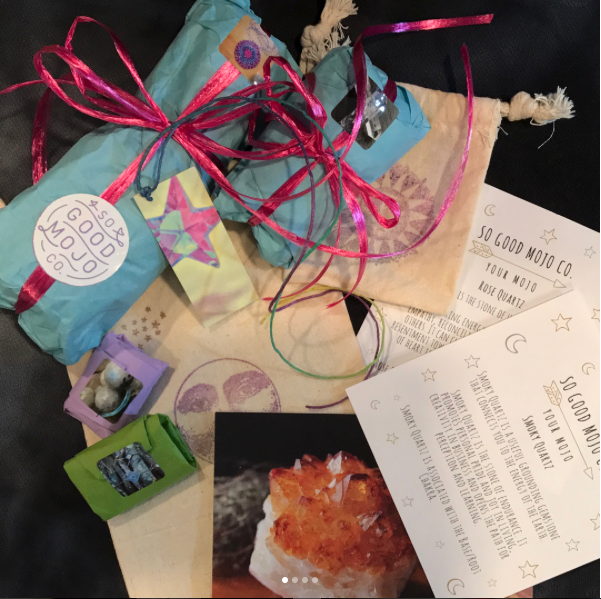 Some of our packaging.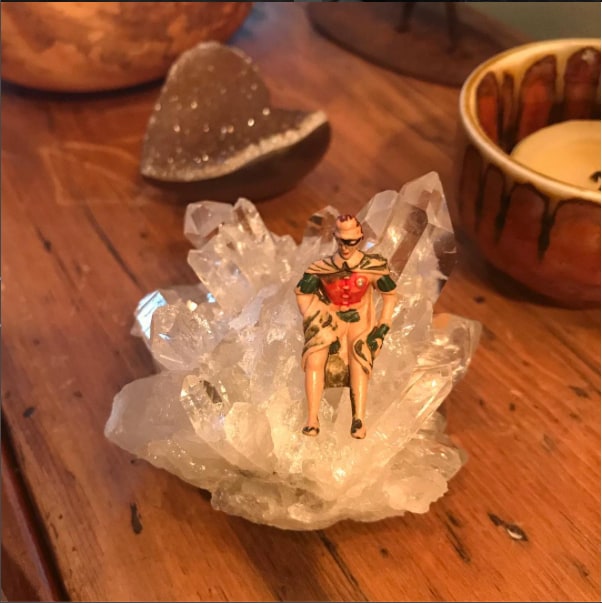 A 40 year old Robin makes another surpise apperance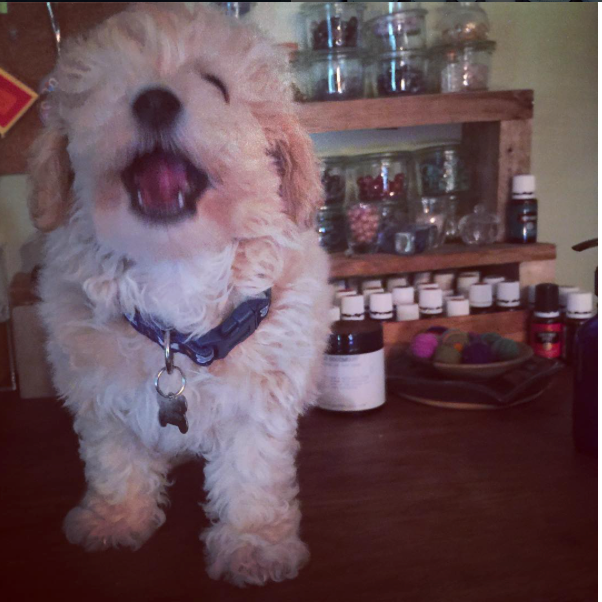 My daughter's puppy, Tucker Patrick, makes a surprise appearance in our Studio. He's welcome anytime! ❤️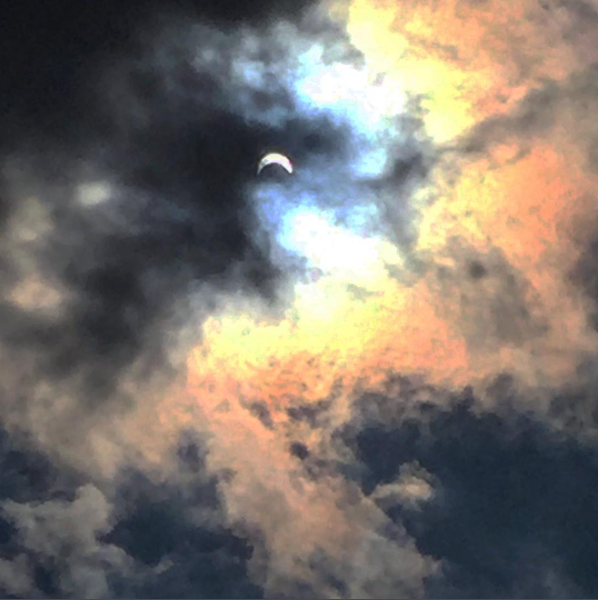 A view of the eclipse from our Studio window 🌝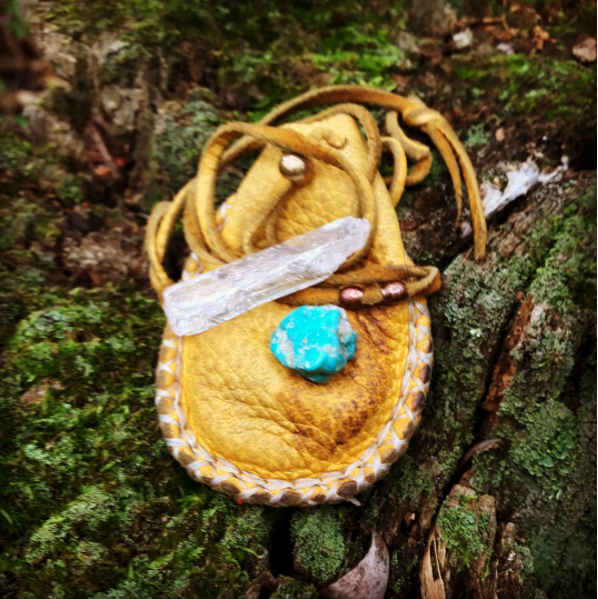 A Medicine Bag from a trip to Utah when I was 15 years old. Purchased from a 90-year-old Native American man who was handmaking them on the side of a desolate road. He was an amazing man and 30 years later, it is still always with me.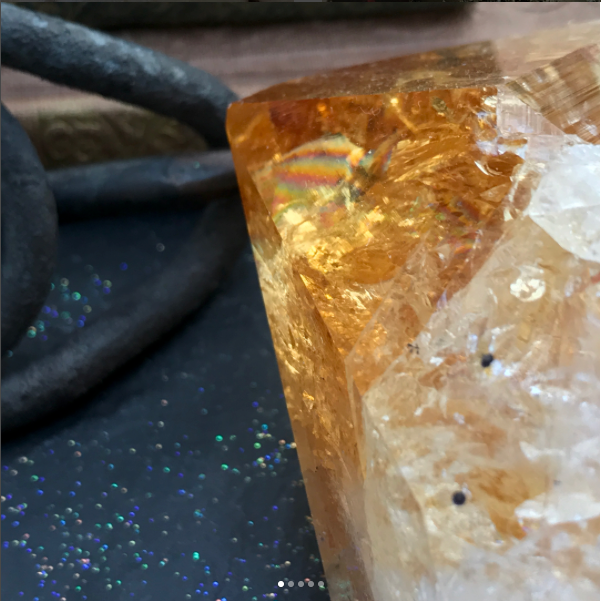 A very rainbow-y Citrine Point 🌈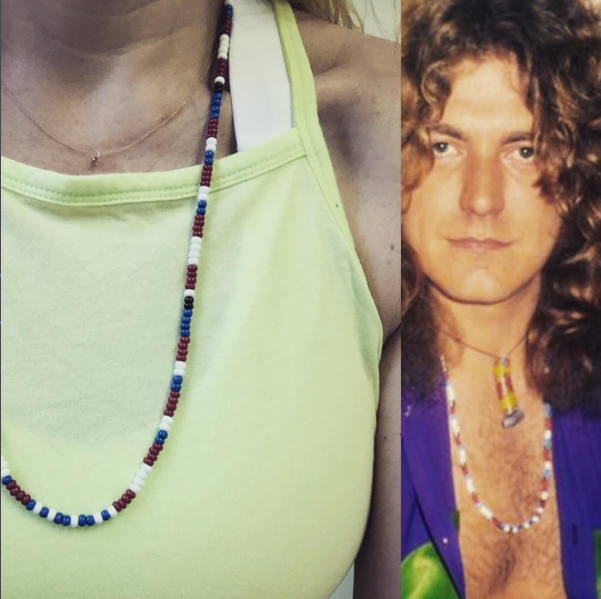 Little things like a beaded necklace that Robert Plant wore makes my day 😊 🎶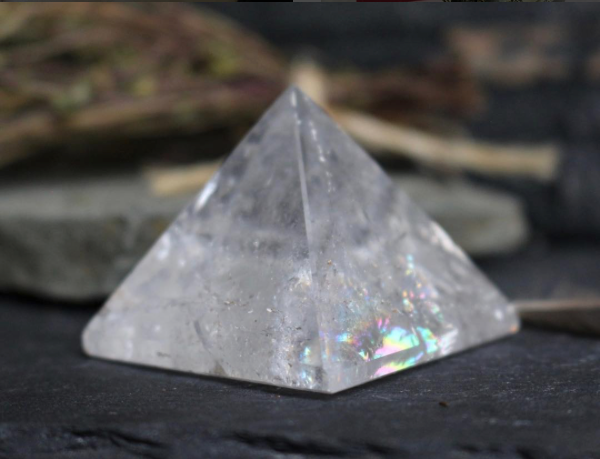 An amazing Clear Quartz Crystal Pyramid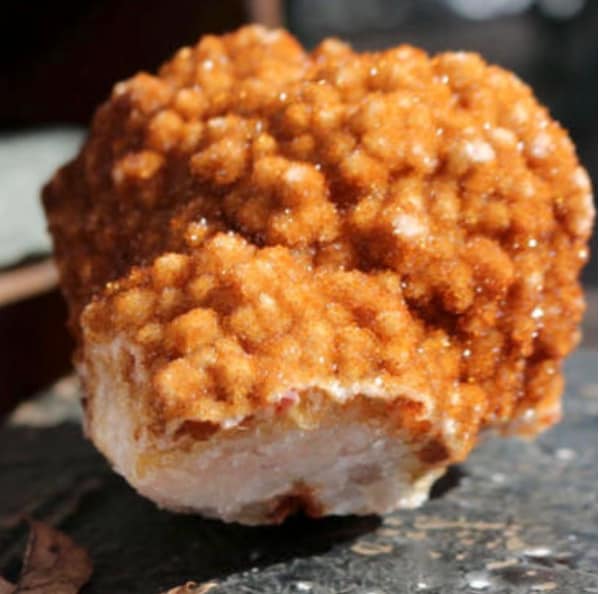 Citrine Pine ~ Rare and just amazing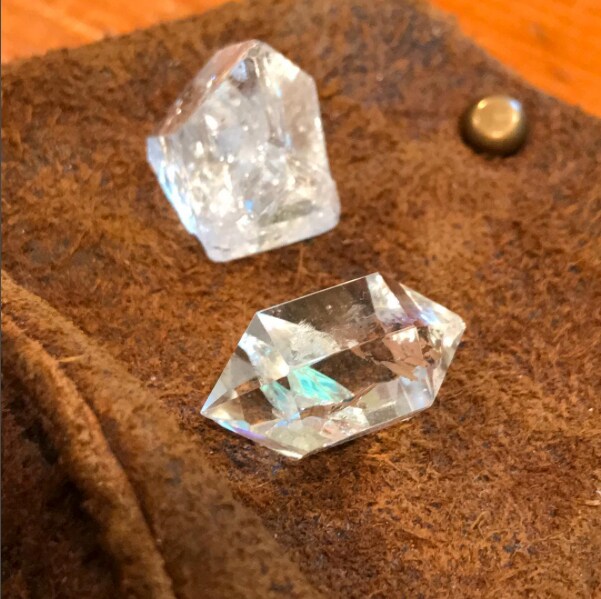 A tiny Clear Quartz double-terminated Point & an Apophyllite Pyramid from my personal collection 😍 in one of my favorite pouches by Tracey Tanner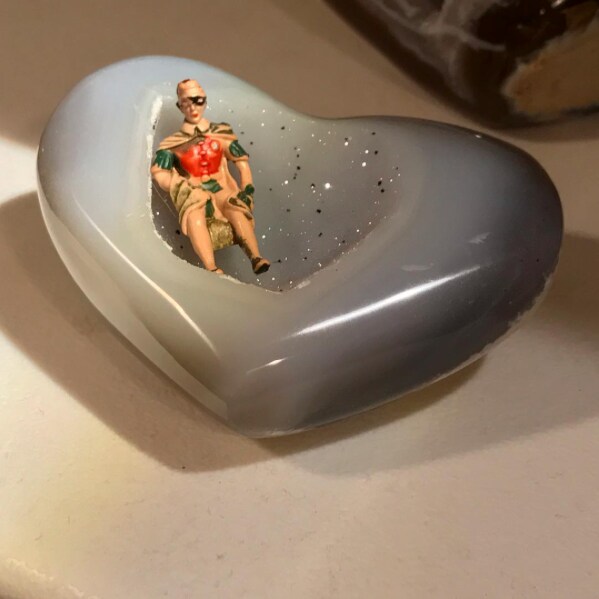 Robin hiding in an Agate Druzy Heart 💜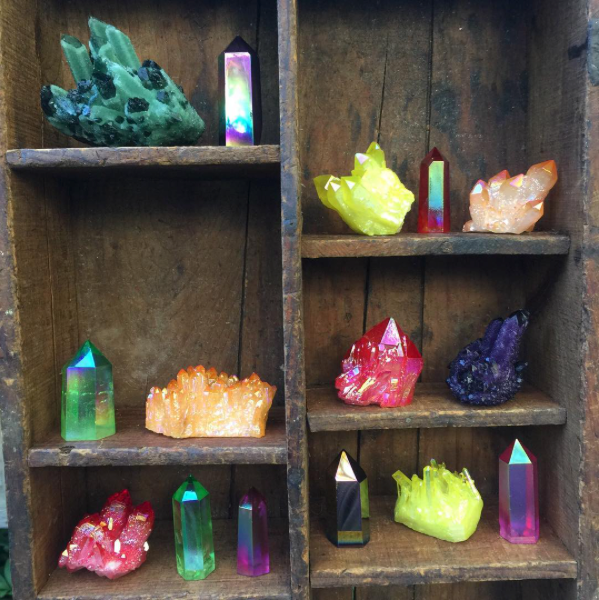 A collection of mini Aura Quartz Points and Clusters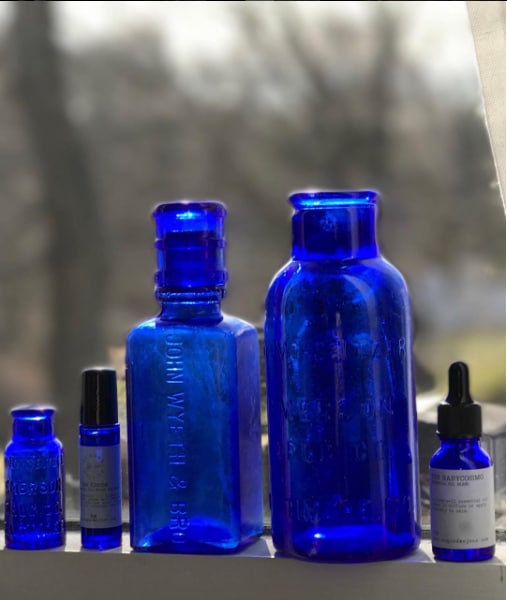 Antique Cobalt Blue Glass was the inspiration behind our Essential Oil Blended products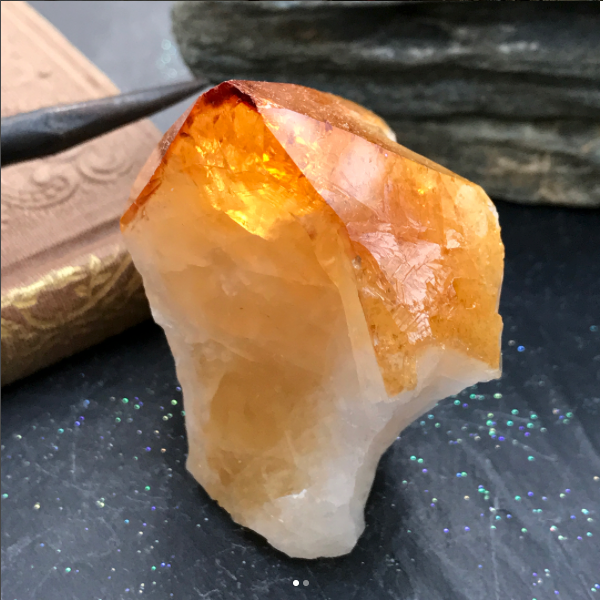 A Citrine Point standing tall and proud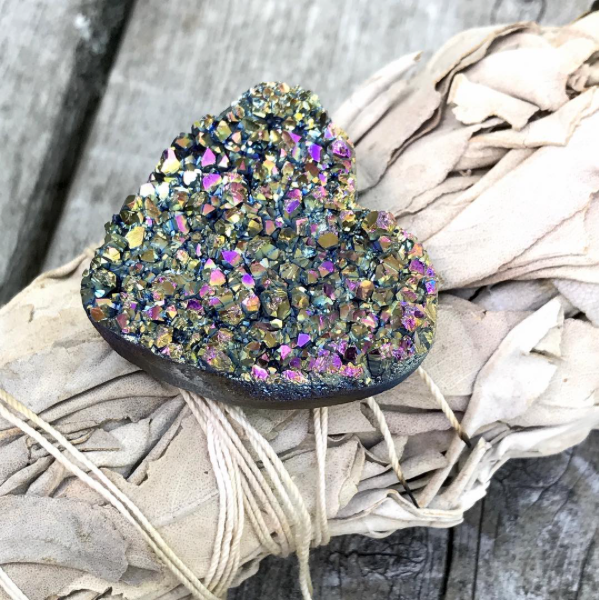 A mini Rainbow Titanium Heart on one of our home grown White Sage bundles ❤️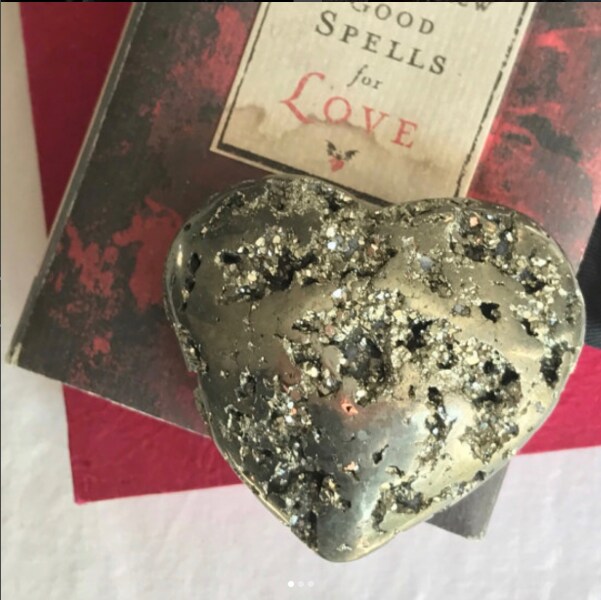 A Pyrite Heart ready for gift giving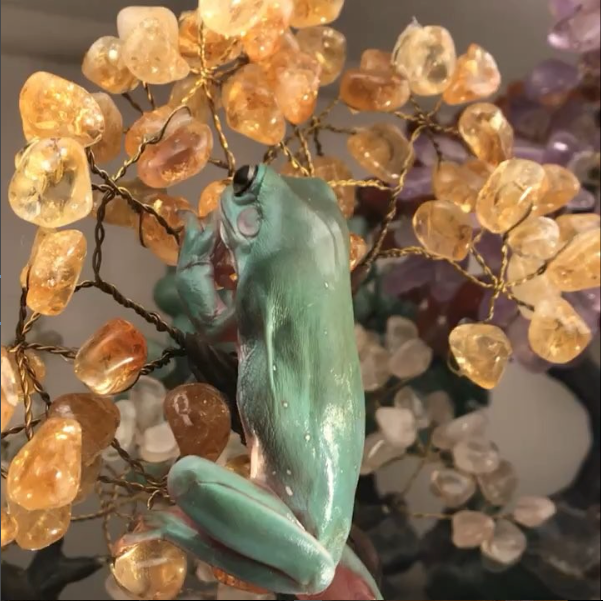 NeilYoung ~ One of our Austrailian Tree Frogs checking out the Citrine Bonsai Tree Inventory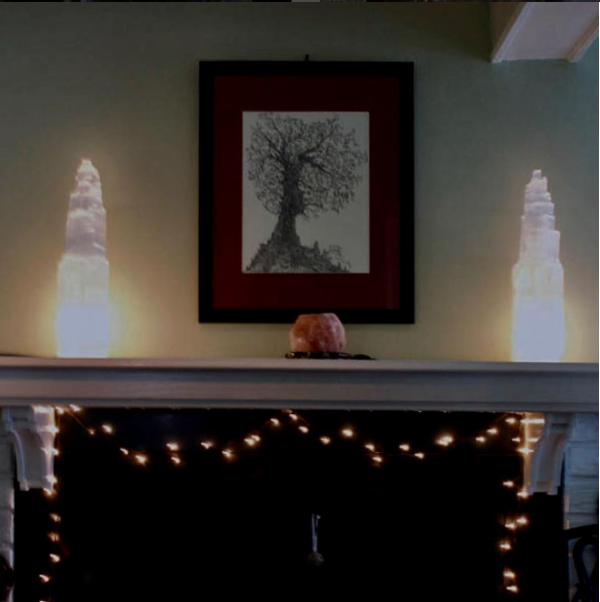 Selenite Towers hollowed out to make room for a light kit. Nightlight Mojo 🌝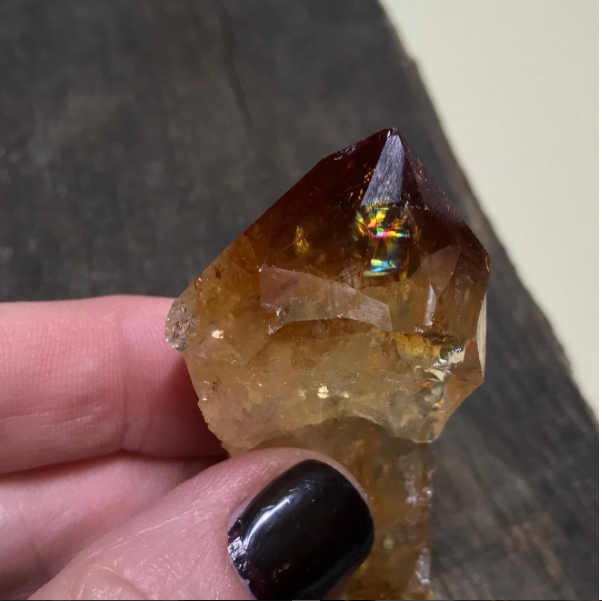 A dark and rainbow-y Citrine Point 🌈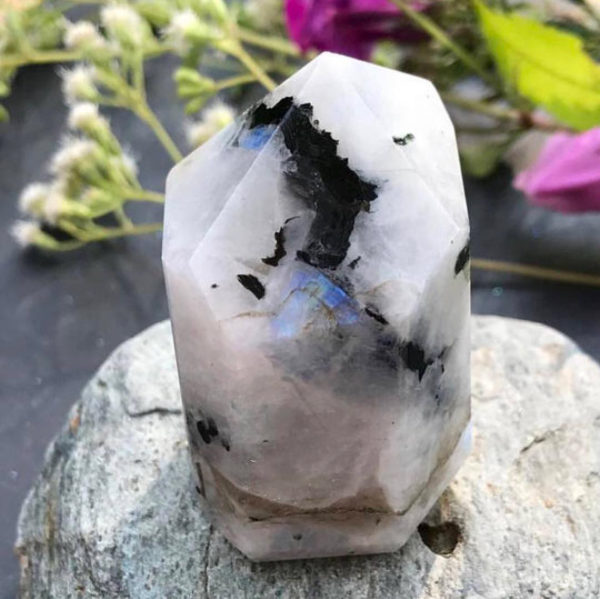 Rainbow Moonstone is amazing in any form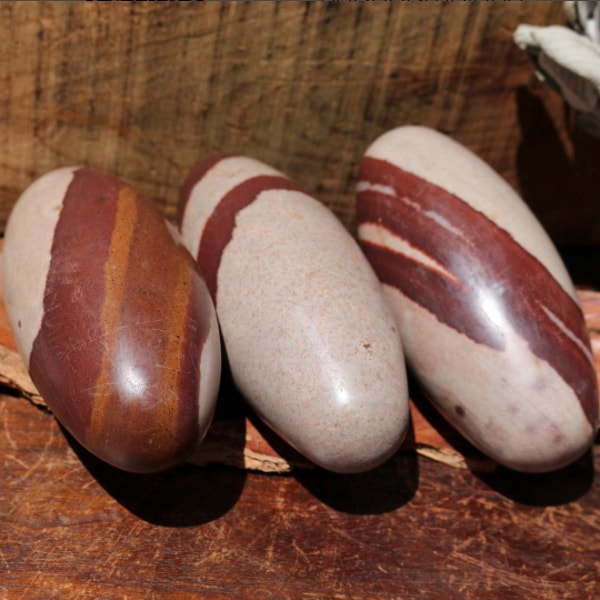 Huge Shiva Lingams ~ amazing how no two are every alike!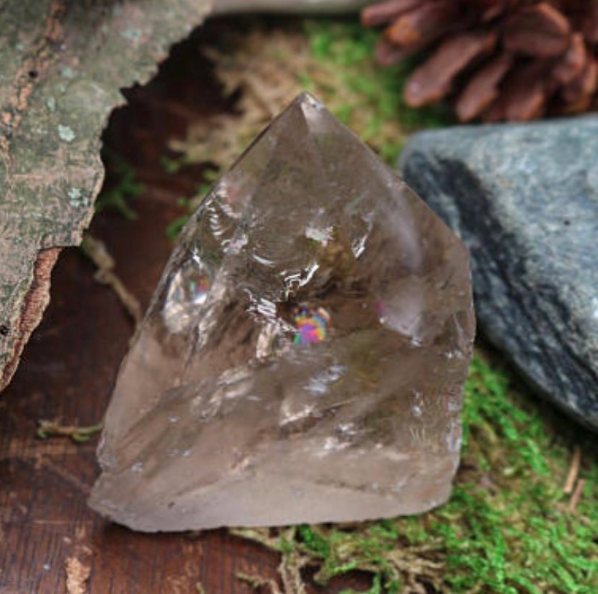 A Smoky Citrine Point waits to be packaged for it's new home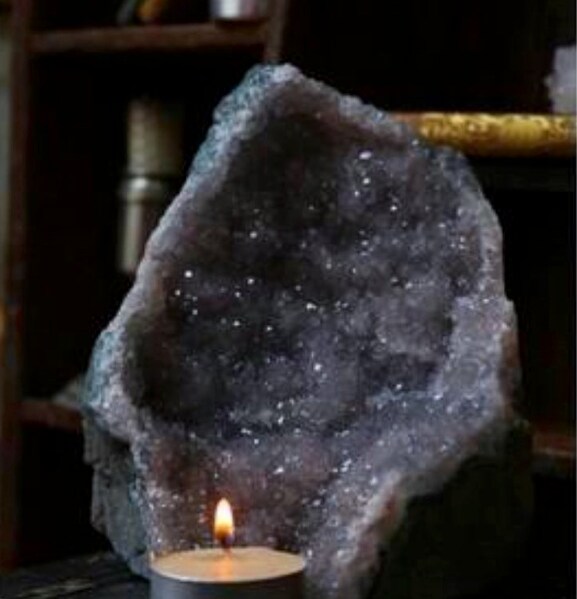 A tiny beeswax candle makes this Black Amethyst Geode sparkle like the night sky 💫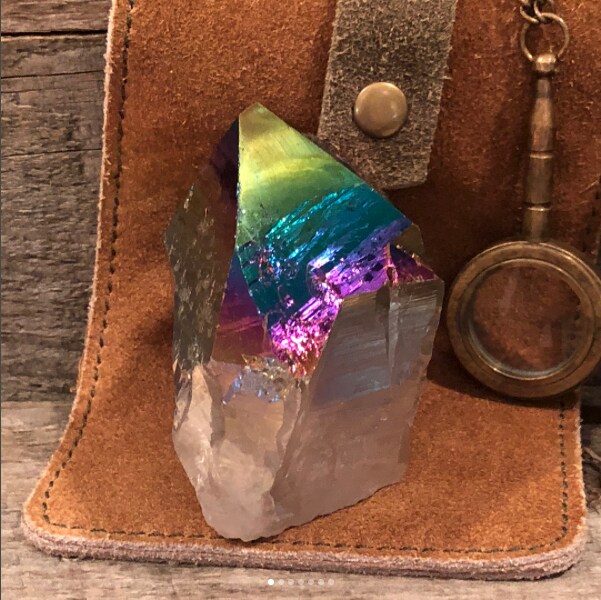 A Rainbow Titanium Amethyst Point standing tall and proud!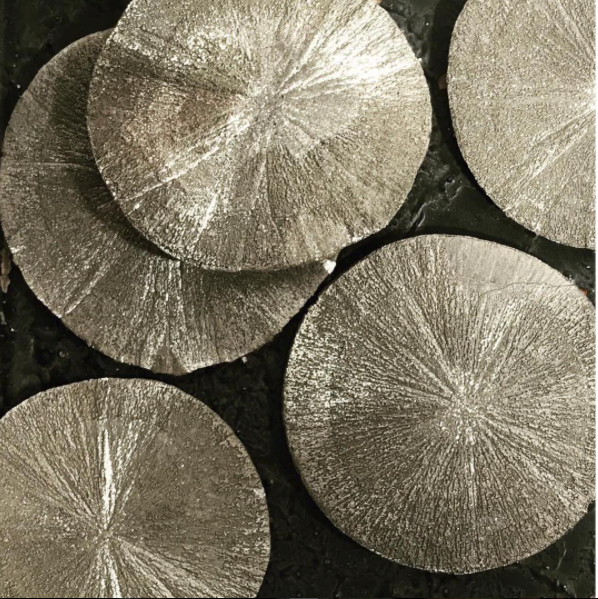 Pyrite Sundials ~ Mined in Illinois, just the way you see them in this photo